Albuquerque Area
As one of the oldest cities in the U.S., Albuquerque has a unique multicultural history and heritage.
Situated between the Sandia Mountains and the Rio Grande, the 310 days of sunshine makes this the perfect place for year-round outdoor activities - which includes skiing. Also known as the hot air ballooning capital of the world, colorful balloons dot our large blue skies throughout the year.
Albuquerque is home to our flagship hospital, Presbyterian Hospital in the downtown metro, as well as Presbyterian Kaseman Hospital located in the heart of the Northeast Heights neighborhood. These two hospitals serve Bernalillo County and some surrounding areas. Also in Albuquerque, is our Rev. Hugh Cooper Administrative Center which houses approximately 2,000 of our administrative and Presbyterian Health Plan employees.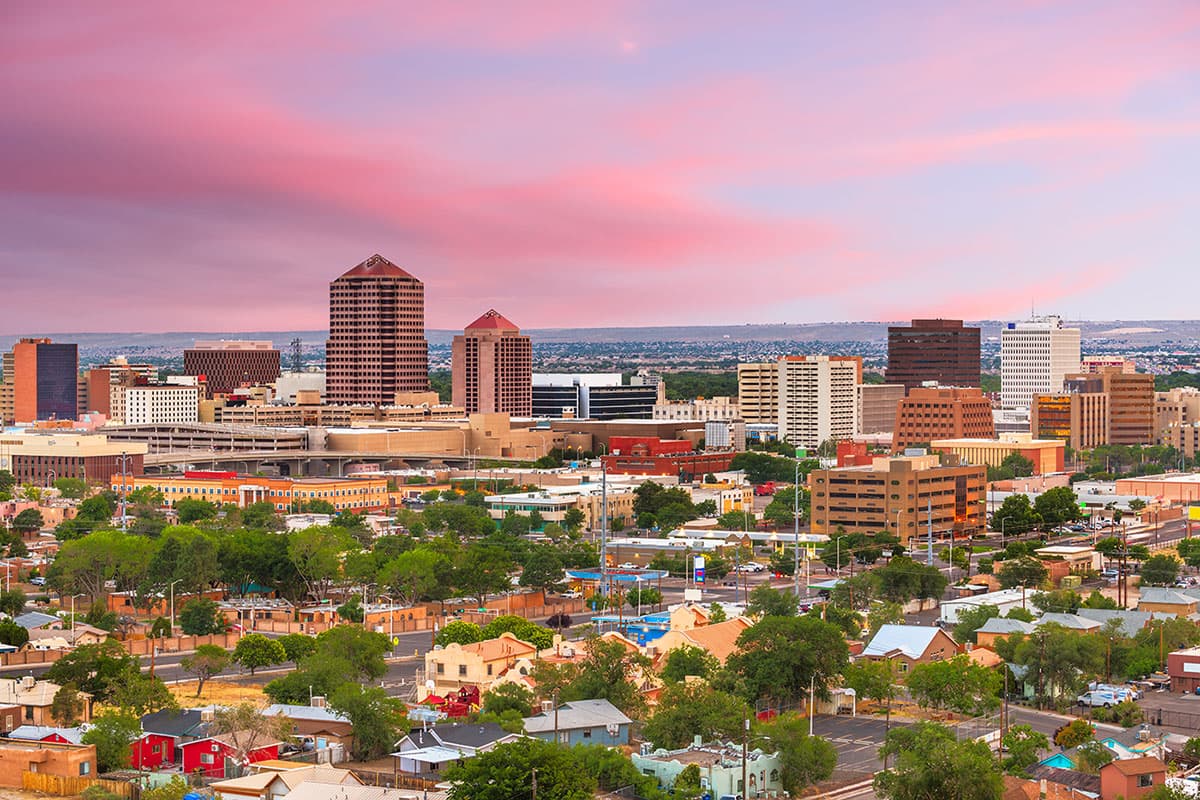 The Albuquerque area includes the cities of Albuquerque, Belen and Los Lunas.
Available Positions in the Albuquerque Area
There are currently no featured positions for this job type. Please submit your resume to join our Talent Network or view all jobs.
Search all Albuquerque positions
Hospitals
Presbyterian Hospital is our largest facility and has specialized service areas for heart health, women's health, cancer care, children's health, and more. This ever-growing hospital serves not only the Albuquerque metro area but is looked to for statewide specialty care.
Kaseman Hospital's satellite medical campus provides a wide range of medical care, including behavioral health, surgical services, adult medical specialties, cancer care, rehabilitation, and an emergency department. Also located on this hospital campus is the Presbyterian MD Anderson Radiation Treatment Center and an outpatient ambulatory surgery center.
Clinics
There are 22 Presbyterian Medical Group outpatient primary and specialty clinics throughout Albuquerque. Most of our clinics follow a Patient Centered Medical Home model, meaning that staff is part of a dedicated care team that spans from primary care, to behavioral health, to pharmacy clinicians and specialties. Having a team-based approach to care is beneficial to the providers and staff, as well as the patients they serve.