Rio Rancho Area
Rio Rancho is one of New Mexico's fastest growing cities and home to young families, growing developments and Presbyterian Rust Medical Center.
Established in the early 1960s and known as the City of Vision, Rio Rancho is currently the third largest city in New Mexico with a population of nearly 100,000. Designed as a family-focused area, the city has lots of outdoor activities, a large event center, and the state's first fully inclusive and accessible park and playground.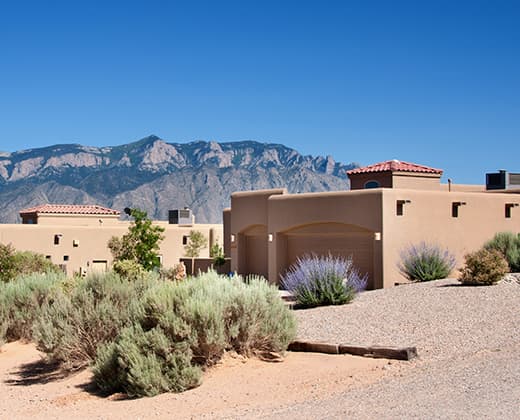 The Rio Rancho area is the city of Rio Rancho, Bernalillo, and Albuquerque's Westside.
Available Positions in the Rio Rancho Area
There are currently no featured positions for this job type. Please submit your resume to join our Talent Network or view all jobs.
Search all Rio Rancho positions
Hospital
From patient-centered rooms to advanced features in medical technology, Presbyterian Rust Medical Center is thoughtfully designed with healing in mind as it features open spaces and natural light throughout the hospital. Located outside of the city center, this facility serves the Rio Rancho and Albuquerque westside.
Clinics
To support the city of Rio Rancho and Albuquerque's westside, there are two Presbyterian Medical Group outpatient family medicine clinics, an urgent and pediatric urgent care, as well as a PresNOW 24/7 Urgent and Emergency Care.