Ruidoso Area
Nestled between tall pines and mountain vistas at an elevation of 6,900 feet, Ruidoso is a mountain oasis in southern New Mexico.
With a population of nearly 20,000, Lincoln County offers many larger-town amenities in a smaller-community environment including a wide range of activities from outdoor adventures to art galleries and theaters.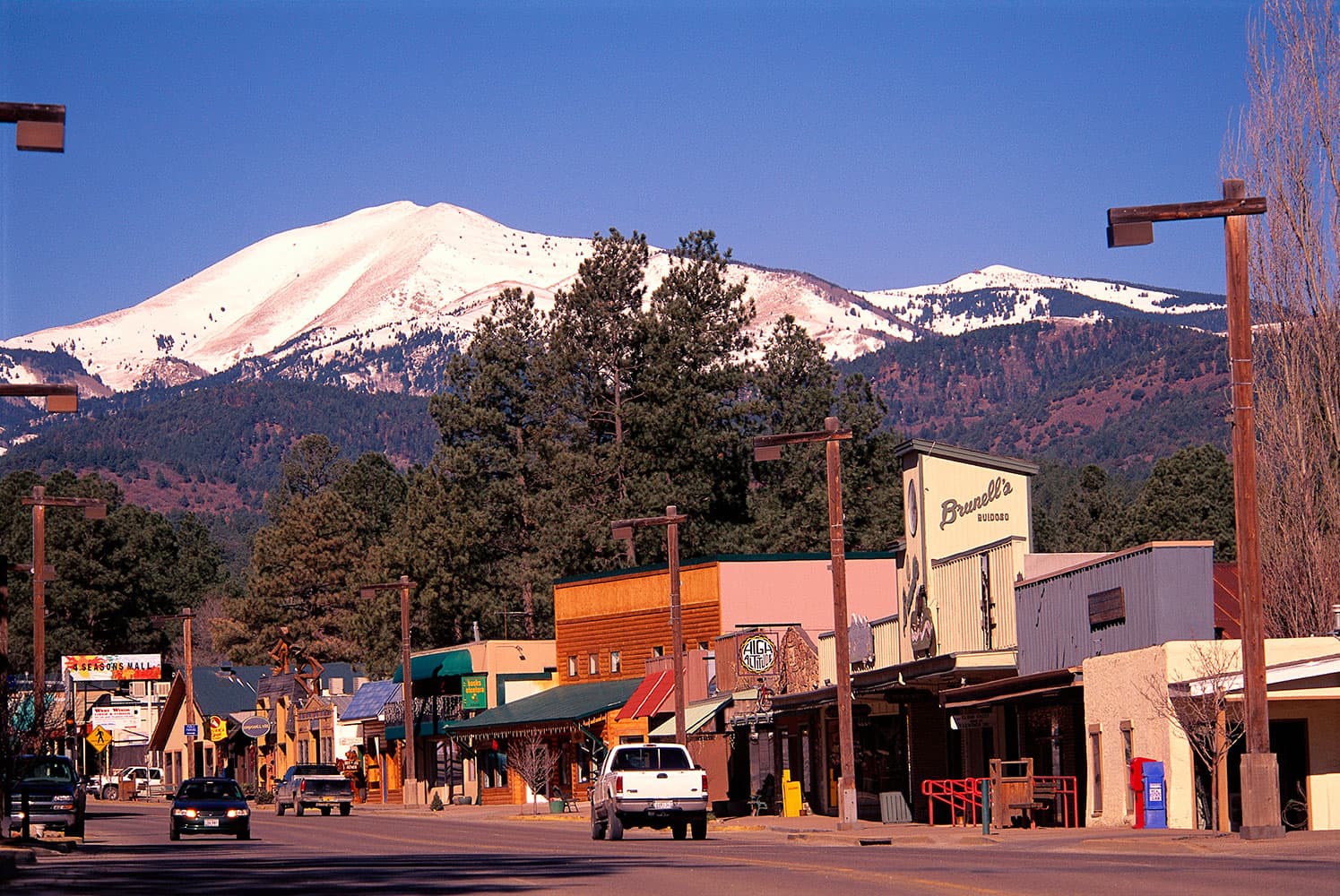 The Ruidoso area includes the surrounding towns of Capitan, Carrizozo, Corona, Hondo and Ruidoso.
Available Positions in the Ruidoso Area
There are currently no featured positions for this job type. Please submit your resume to join our Talent Network or view all jobs.
Search all Ruidoso positions
Hospital
Ruidoso is home to Lincoln County Medical Center, a 25-bed, critical access hospital with associated clinics throughout Lincoln County. Through a partnership between the County of Lincoln, a local Board of Trustees, and Presbyterian Healthcare Services, the hospital has served the Ruidoso and Lincoln County community since 1950.
In 2020, the medical center was rebuilt to ensure growth and expansion of services. It provides a wide range of services including emergency medicine, an intensive care unit (ICU), family medicine, labor and delivery, and community outreach programs.
Clinics
To support the Lincoln County and Ruidoso area, Presbyterian Medical Group has an outpatient family medicine clinic in Ruidoso, as well as in neighboring towns including Carrizozo, Capitan, Corona and Hondo.