Santa Fe Area
Known as "A City Different," Santa Fe is the capital of New Mexico and offers a rich Spanish culture and mountain backdrop that makes it a great place to explore year-round.
As the country's third largest art market, Santa Fe has more than 300 art galleries, dealers and museums, a historic plaza with shopping and year-round vendors, skiing, hiking and more. Santa Fe is home to the Presbyterian Santa Fe Medical Center which opened in 2018 and an outpatient family medicine clinic and urgent care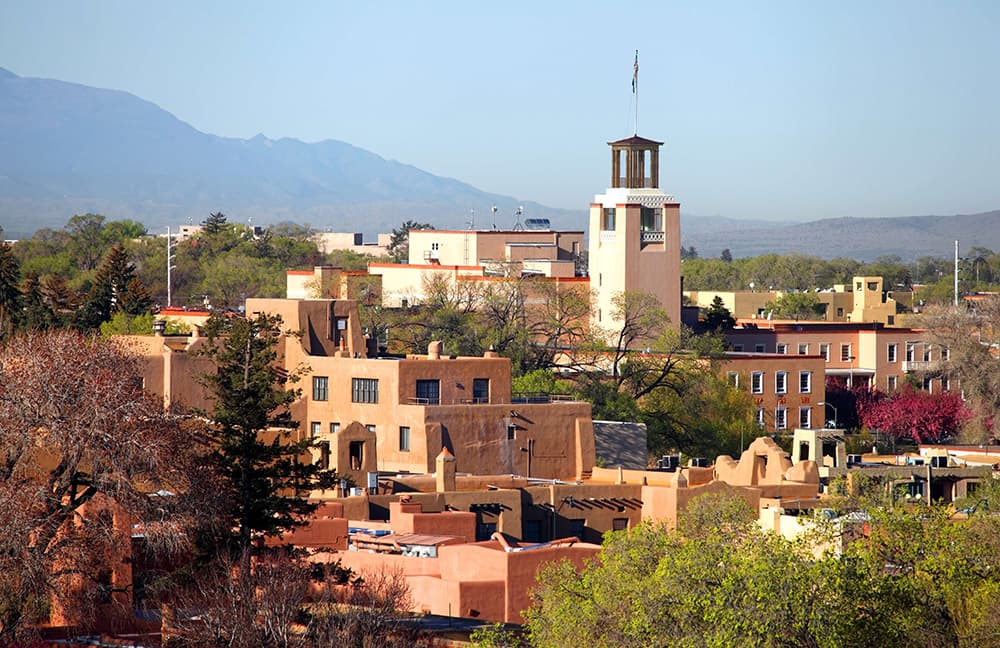 The Santa Fe area includes Santa Fe County and various surrounding pueblo areas.
Available Positions in the Santa Fe Area
There are currently no featured positions for this job type. Please submit your resume to join our Talent Network or view all jobs.
Search all Santa Fe positions
Hospital
Santa Fe is home to 342,000 square foot Presbyterian Santa Fe Medical Center that opened in 2018. The medical center provides a range of healthcare services in one convenient location such as a 24/7 co-located urgent and emergency care department, family birthing unit, 30 private inpatient rooms, inpatient and outpatient rehabilitation and more.
With hiking and biking trails, a healing pathway, a community teaching kitchen, a rooftop healing terrace and community meeting spaces, the medical center is much more than a hospital. It's designed to be a beautiful and inviting place where community members can gather to pursue their own health and wellness goals.
Clinics
To support the Santa Fe area, Presbyterian Medical Group has an outpatient family medicine clinic and urgent care located on St. Michael's Drive, as well as the Physician Office Building that is connected to our Santa Fe Medical Center that houses many outpatient clinics.