Tucumcari Area
Home of Dr. Dan C. Trigg Memorial Hospital and situated on historical Route 66, the town of Tucumcari has an old-west charm that keeps the rural community and pioneer spirit alive.
With several recreational and cultural activities, Tucumcari offers a quality of life that is great for families looking for a friendly, small-town atmosphere. Tucumcari and the surrounding areas offer a wide range of outdoor and unique old-west experiences, as well as 40 locally painted murals throughout the town, restored classic cars, and historic Route 66 neon signs.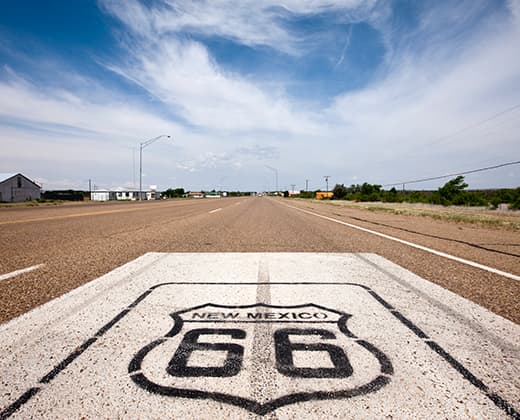 The Tucumcari area includes the city of Tucumcari and the nearby town of Logan.
Available Positions in the Tucumcari Area
There are currently no featured positions for this job type. Please submit your resume to join our Talent Network or view all jobs.
Search all Tucumcari positions
Hospital
As a not-for-profit hospital with 25 licensed beds, Dr. Dan C. Trigg Memorial Hospital is an acute care hospital located in Tucumcari, New Mexico. This hospital offers a wide range of services for our patients' healthcare needs, including emergency medicine, home healthcare and hospice, as well as primary care services.
Clinics
Through a variety of clinic services that are co-located with Dr. Dan C. Trigg Memorial Hospital, we offer the community of Tucumcari convenient access to outpatient healthcare such as family medicine and rehabilitation services. Also located in the nearby town of Logan, is another rural family medicine clinic.