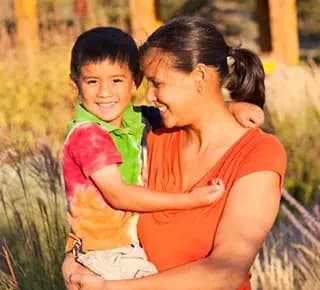 Options for Every Need
Presbyterian's employer group healthcare insurance plans include HMO, POS and PPO Plans for New Mexico businesses. Our HMO products include standard HMO copayment style plans; our Smart Care plan offers a combination of copayments and deductible/co-insurance; and our POS plans allow members the opportunity to access in and out-of-network providers. We also offer several different deductible and co-insurance level PPO plan choices.
Small Group Health Plans (Group Size 2-50)
We have plans with a variety of coverage levels and deductibles for groups of all sizes.
Large Group Health Plans (Group Size 51+)
We have plans at several difference deductible levels for larger groups.
ASO/Self-Funded
Self-funded is an arrangement whereby the employer assumes some or all of the risk in providing health benefits for the employees. In New Mexico, self-funding can save the employer 2-6% in premium taxes which do not apply in self-funded plans, potential freedom from costly state-mandated benefits and investment earnings which accrue typically tax free in the employer-established health trust. For additional information on self-funded plans please contact your Account Executive.
Questions?
Call our knowledgeable associates on our Employer/Producer hotline: 505-923-5656 or 1-866-246-9877 Submit Online Form Requesting Information