Board of Trustees
Lincoln County Medical Center is owned by the communities it serves, and is governed and guided by community leaders who serve on the Community Board of Trustees. Lincoln County Medical Center 's not-for-profit structure and community-based governance ensure healthcare resources are adapted to best meet the community's healthcare needs.
These fellow New Mexicans willingly donate their time, energy and expertise to improving the health of patients, members and the communities we serve.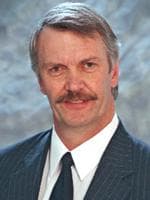 GARY MITCHELL, JD, CHAIR
Gary Mitchell is a successful defense attorney, who is well-known throughout New Mexico. He has served on the LCMC Board of Trustees for nearly 30 years and has been chair for more than two decades.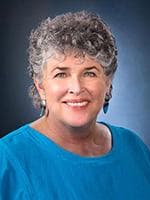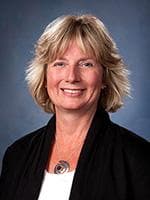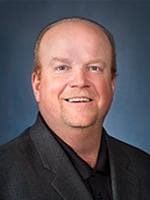 MARK FLACK
Mark D. Flack has served as President and owner of Mortgage Pro, Inc. since 2010. Mark graduated from Ruidoso High School and attended Eastern New Mexico University before joining the U.S. Army. Mr. Flack was Airborne and a Medic during his four years in the Army. After leaving the Army, he settled in El Paso, Texas and embarked on a career in the field of Dialysis. During this time, he met and married his wife Cindy. They have two daughters. Since moving back to Ruidoso in 2007, Mark has demonstrated his commitment to his community through his active participation in the Rotary Club of Ruidoso, service on the board of the Chamber of Commerce and membership on the Planning and Zoning Commission in Ruidoso.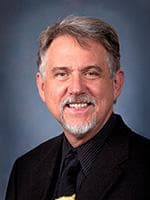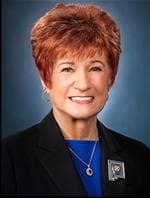 BETTY LEONARD
After serving as a legal assistant for 30 years in Nevada and Texas, Ms. Betty Leonard retired in the Ruidoso community. Ms. Leonard is the former President of Lincoln County Medical Center Auxiliary and previously served as the President of the New Mexico Hospital Association Auxiliary/Volunteer Services 2015-2016. In addition to serving on the Lincoln County Medical Center Community Board of Trustees, she is a member of Executive Quality and Volunteers Committees. She volunteers with the American Hospital Association and is a Lay Leader with Community United Methodist Church, studying for Certified Lay Minister certification. In her spare time, she serves as an usher at the Spencer Theater.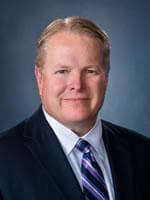 TODD OBERHEU
Todd Oberheu joined Lincoln County Medical Center (LCMC) in early July, 2016 as the facility's administrator, bringing more than 20 years of experience in healthcare administration. Prior to coming to LCMC, Todd served as the CEO of Spanish Peaks Regional Health Center in Walsenburg, Colorado for 8 years. During his 15-year career at Plainview Covenant Hospital in Plainview, Texas, he held the positions of Chief Operating Officer, Chief Clinical Officer, and Director of Quality Management.
Todd holds a Bachelor's degree in Social Work from Texas Tech University and a Master's of Business Administration degree from Wayland Baptist University. While in Colorado, he served as the Chairman of the Board for the Colorado Hospital Association.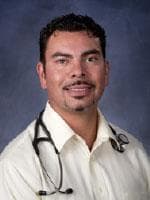 STEPHEN OTERO, MD
Dr. Stephen Otero serves as Lincoln County Medical Center's Chief of Staff. He is a board certified family practice physician who received his medical degree from the University of New Mexico (UNM) School of Medicine and completed his residency at the UNM Family and Community Medicine Residency Program.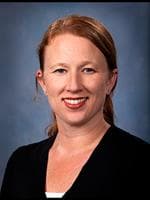 KERI RATH, MD
Dr. Keri Rath, MD, FACOG, is a New Mexico native. She was born and raised in Carlsbad. She attended Texas A&M University where she earned a degree in biochemistry and genetics. She subsequently attended the University of New Mexico medical school. She completed her residency in Obstetrics and gynecology at the University of Texas Medical Branch in Galveston, Texas. She was in private practice in Houston for four years, prior to happily relocating her family to Ruidoso in 2010. She has two children, Leigh and Stephen. She and her husband, Dr. Stephen Rath, own Fusion Medical Spa in Ruidoso.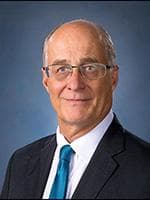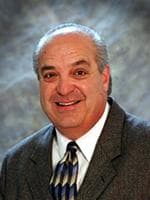 ALBERTO ROBLES
Alberto Robles is a realtor by trade who is active in the community. He is past president of the Ruidoso Valley Chamber of Commerce and currently serves as the chair of Lincoln County Medical Center's Strategic Planning Committee.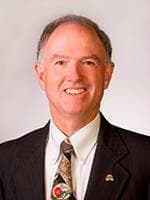 SCOTT SHAFER
Scott Shafer recently retired from the banking industry and serves as chair of the Finance Committee of the Lincoln County Medical Center Community Board of Trustees. He also serves on the Carrizozo Advisory Board.