Services
Located in Ruidoso, New Mexico, Lincoln County Medical Center is a 25-bed, critical access hospital with associated clinics in Ruidoso and rural Lincoln County.
At Lincoln County Medical Center, we offer a wide range of medical services to meet your healthcare needs. As a community-based hospital, we are continuously updating our clinical programs and medical facilities to meet both the changing needs of the community and advances in technology. The providers at Lincoln County Medical Center are among the finest in the region and provide highly-specialized care, supported by a team of experienced healthcare professionals.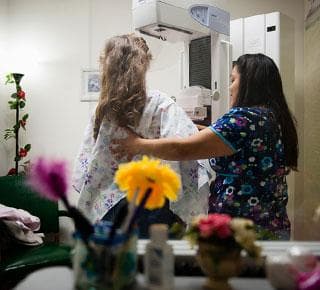 Some of our inpatient and outpatient services include:
24-hour Emergency Department

Inpatient Units: Intensive Care, Medical and Surgical

Labor and Delivery

Operating Room

Primary Care and Specialty Clinics

Therapy Center

Rehabilitation Services

Laboratory

Radiology/Medical Imaging

Heritage Program – Outpatient behavioral health program for senior adults

Pharmacy

Cardiopulmonary

Emergency Medical Services (EMS) throughout Lincoln County

Surgical services: general surgery and orthopedics
Through our affiliation with Presbyterian Healthcare Services, we are able to bring you additional, highly-specialized care, such as open-heart surgery or pediatric sub-specialty care, at facilities in Albuquerque, if needed.
LINCOLN COUNTY MEDICAL CENTER
211 Sudderth Dr. Ruidoso, NM 88345 575-257-8200 Maps & Directions