Committed to New Mexico
As a not-for-profit health system, Presbyterian's purpose is to improve the health of the patients, members and communities we serve. As the needs of our community continue to evolve, we've increased access to care with the opening of a new 11 story patient care tower. Once remodels to existing buildings are complete, Presbyterian Hospital will have a 600 private room capacity – the largest in New Mexico.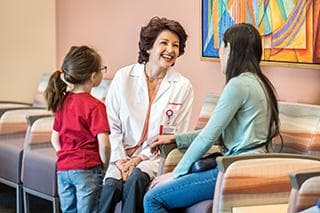 Presbyterian Hospital offers a wide range of specialized care, including heart health, women's health, children's health and neuroscience care.
PRESBYTERIAN HOSPITAL
1100 Central Ave. SE Albuquerque, NM 505-841-1234 Maps & Directions