Presbyterian Central New Mexico Community Board of Trustees
Presbyterian's Albuquerque area medical centers, including Presbyterian Hospital, are accountable to a board of committed community leaders.
---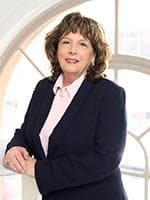 JANICE J. LUCERO, CHAIR
Janice Lucero is President and CEO of MVD Express, a longstanding successful private company that offers Motor Vehicle Division services throughout New Mexico. Ms. Lucero has owned the company since its inception in 1994. MVD Express employs more than 100 individuals and has processed more than 3 million transactions.
Ms. Lucero earned a bachelor's degree in education and a master's degree in special education from the University of New Mexico and spent 15 years in the education field before opening MVD Express. She was named one of New Mexico's "Top 25 Women in Business" by New Mexico Woman Magazine from 2004 to 2008, a 2010 "Top CEO" by New Mexico Business Weekly, the New Mexico Small Business Person of the Year in 2011 at the New Mexico Small Business Association Awards Luncheon and a 2013 Woman of Influence by New Mexico Business First. She is a member of Vistage International Organization of CEOs. Ms. Lucero has served as a board member for the Albuquerque Youth Symphony Program, the Albuquerque Hispano Chamber of Commerce and Roadrunner Food Bank.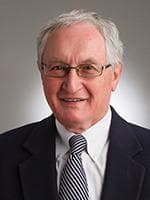 BRIAN FANTL, VICE CHAIR
Brian Fantl retired, after 35 years employment, as the Senior Vice President and Chief Operating Officer for the Albuquerque Publishing Company and the Albuquerque Journal, where he oversaw daily operations of sales, production, circulation and support departments. Mr. Fantl was also responsible for healthcare benefits for more than 450 employees and had a longstanding purchaser relationship with Presbyterian Health Plan. He continues to serve as the Senior Consultant and as the Vice President of The Studios at Journal Center, a movie and TV production facility, located in Albuquerque.
Mr. Fantl has served on various corporate and community boards in Albuquerque. He also held positions of Vice President of Labor Relations for both the Sun-Times Company and Chicago Sun-Times, and K-III Information Group, a division of K-III Communications Corp. He is a graduate of the University of Albuquerque and has completed numerous other professional development programs in Human Resources, Labor Relations and Management Development. Mr. Fantl is a veteran of the U.S. Army.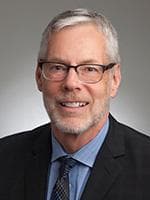 NORMAN P. BECKER, CLU
Norm Becker recently retired from New Mexico Mutual as President and CEO and has vast experience in the business of insurance and health care. Mr. Becker's former roles include 20 years with Blue Cross Blue Shield plans, with the last seven of those years as CEO of Blue Cross Blue Shield of New Mexico. He also served as President and CEO of Lovelace Health System from 2003-2006, a system of hospitals, a multi-specialty medical group, health plan and medical laboratory.
Mr. Becker is an active leader in the community. He is a member of the Board of Directors for PNM Resources, member of the Community Board of Directors for Bank of Albuquerque, past-chair of the Greater Albuquerque Chamber of Commerce and Leadership New Mexico, as well as former chair of United Way of Central New Mexico. Mr. Becker was honored as a Top Performing CEO by New Mexico Business Weekly in 2010. Mr. Becker earned his Master's in Health Care Administration from the University of Colorado.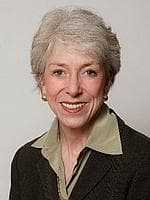 CHRISTINE CASSEL, M.D.
Christine K. Cassel holds a Presidential Chair as Visiting Professor at the University of California at San Francisco School of Medicine, where she is working on projects in aging and longevity, the role of technology in health care, and biomedical ethics.
In March of 2018, Dr. Cassel completed her term as Planning Dean for the new Kaiser Permanente School of Medicine, based in Pasadena, CA. From 2013-2016 she was the President and CEO of the National Quality Forum and prior to that served as president and CEO of the American Board of Internal Medicine and the ABIM Foundation.
Dr. Cassel was one of 20 scientists chosen by President Obama to serve on the President's Council of Advisors on Science and Technology (PCAST). She was the co-chair and physician leader of PCAST reports on health information technology, scientific innovation in drug development and evaluation, systems engineering in healthcare, technology to foster independence and quality of life in an aging population, and safe drinking water systems.
Dr. Cassel graduated from the University of Chicago and completed her MD degree at the University of Massachusetts. She did her residency in internal medicine at Children's Hospital of San Francisco and University of California at San Francisco, where she also was a founder and graduate of the bioethics fellowship program. She was the first fellow in Geriatric Medicine at the Portland VA Medical Center and Oregon Health Sciences University where she returned as Dean of the Medical School in 2001. She was chair of the Department of Geriatrics and Adult Development at Mount Sinai School of Medicine, and Chief of General Internal Medicine at the University of Chicago. She is a leading expert in geriatric medicine, medical ethics, health policy and quality of care. Among her many professional achievements and honors, Dr. Cassel was elected to membership of the National Academy of Medicine in 1992. She was the first woman to be President of the American College of Physicians and, subsequently, Chair of the American Board of Internal Medicine; she has served as Chair of the Board of the Greenwall Foundation, a national foundation in bioethics, was the President of the American Federation for Aging Research; and was a member of the Advisory Committee to the Director at the National Institutes of Health. Dr. Cassel's other board service includes serving on the Boards of Kaiser Foundation Health Plan and Hospitals, Premier, Inc, and the Russell Sage Foundation. She has received numerous honorary degrees and is a Fellow of the Royal Colleges of Medicine of the U.K. and Canada. She is author of over 200 articles and author or editor of 11 books, including one of the leading textbooks in geriatric medicine, and Medicare Matters: What Geriatric Medicine Can Teach American Health Care.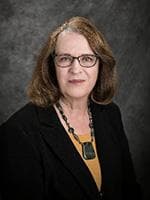 V. SUE CLEVELAND, ED.D.
Dr. Sue Cleveland has been Superintendent of the Rio Rancho Public School District since its creation in 1994 and is currently the longest-serving school superintendent in New Mexico. She began her professional journey in education as a teacher at Mayfield High School in Las Cruces. She then held teaching and administrative positions in the Houston, TX and Charlotte, NC metro areas before coming back to New Mexico. She is a graduate of Sandia High School, holds a B.A. from UNM and a M.A. from New Mexico State, and earned her doctorate at the University of Houston.
Dr. Cleveland has served on the Presbyterian Healthcare Foundation Board of Directors since 2007. She also serves on the Board of Directors for the United Way of Central New Mexico and has had the privilege of participating on task forces, boards, and commissions for many state and national organizations. She was recently inducted into the New Mexico Coalition of Educational Leaders Hall of Fame, is a former recipient of the Governor's Award for Outstanding New Mexico Women, and a former National Superintendent of the Year finalist.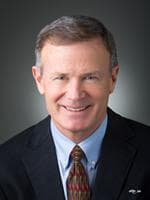 MICHAEL CROSSEY, M.D.
Dr. Michael Crossey is the Vice President of Pathology Associates of Albuquerque and Executive Medical Director of TriCore Reference Laboratories. He attended the University of New Mexico School of Medicine and completed his residency in anatomic and clinical pathology at the University of New Mexico Hospital. He is board certified in clinical pathology by the American Board of Pathology and also holds a doctoral degree in environmental toxicology from the Department of Zoology and Physiology at the University of Wyoming in Laramie.
Dr. Crossey began his affiliation with TriCore Reference Laboratories in 1997, during the initial phases of TriCore's formation, and has helped guide the organization's development throughout its existence. As Executive Medical Director, he is responsible for medical oversight of TriCore's operations and plays a key role in the organization's initiative to provide healthcare professionals with easier, more timely access to laboratory information.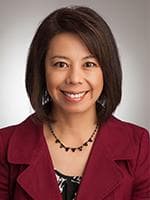 MONIQUE GARCIA, M.D.
Dr. Monique Garcia is an Albuquerque pediatrician practicing at Presbyterian Medical Group Northside Pediatrics since August 2002 where she is also their lead physician. She currently serves as one of the assistant medical directors of the Presbyterian Medical Group Primary Care Program.
Dr. Garcia received her Bachelor of Science degree in Pre-Professional Studies and Theology at the University of Notre Dame. She attended Loyola University of Chicago Stritch School of Medicine. She completed her residency in general pediatrics at Loyola University Medical Center in Chicago. Dr. Garcia is board certified in general pediatrics by the American Academy of Pediatrics.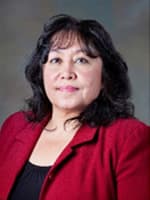 MARY ROMERO HART
Mary Romero Hart is the Senior Manager of Benefits for Sandia National Laboratories, managed by National Technology and Engineering Solutions (NTESS) and has a thorough understanding and successful track record of developing and implementing HR and Benefits strategy across a board spectrum of areas.
Her human resources and business acumen with approximately 40 years of progressive HR management includes talent acquisition, talent management, labor bargaining, employee benefits, HR policy, performance management, compensation, training and development, wellness programs, occupational medicine, on-site clinical services, procurement, budget/financial management, and HRIS project management.
As Benefits Senior Manager at Sandia National Laboratories, she is currently responsible for the strategic development, execution, and administration of the Lab's Benefits programs including employee and retiree health care benefit such as medical, Rx, dental, vision, corporate time away from work policies, short/long-term disability programs, life insurance, retirement & savings programs, voluntary benefits programs, and other related initiatives.
Prior to joining Sandia 18 years ago, Mary worked in various HR management roles for large employers in the Albuquerque community such as BDM Corporation, University of New Mexico Hospital, MCI, and Albuquerque Public Schools. Mary has a passion for building and sustaining strong partnerships with collaboration, continuous improvement, and offering exceptional employee experiences.
Over the years, Mary has served on many not-for-profit boards and local and national associations. For the past 10 years Mary has volunteered her time in supporting the NM Coalition on Healthcare Value, a multi-stakeholder led coalition focused on improving the quality of care both in Albuquerque and New Mexico. She also serves on the National Alliance of Healthcare Purchasers Employer Leadership Council. She enjoys a good cup of coffee and a book during her down time. She loves spending time with her family and friends and admits she is a proud soccer mom. Mary is a native of New Mexico and Albuquerque and holds bachelor's degrees in Business Administration and Organizational Psychology. She also holds a master's degree in Organizational Development. She a certified in both SHRM-SHP and HRCI-SPHR.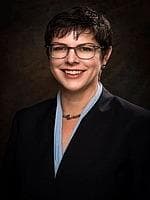 TRACY HARTZLER
On Nov. 12, 2019, the Central New Mexico Community College (CNM) Governing Board unanimously selected Tracy Hartzler to become the sixth president of CNM. She officially began her presidency on Jan. 1, 2020.
Before becoming CNM President, Ms. Hartzler was CNM's Vice President for Finance and Operations and has been at CNM since 2015. She has served the public sector for more than 25 years in education, government, and policy roles. Since 2011, Ms. Hartzler has played a significant role in shaping postsecondary education in New Mexico, first with the New Mexico Legislative Finance Committee, and later with CNM.
At the Legislative Finance Committee, Ms. Hartzler served as the New Mexico Legislature's expert on higher education policy and funding, where she led the annual statewide higher education budget and policy initiatives. In this role, she participated in a major revision of the state's institutional funding formula, staffed program and funding changes to the Legislative Lottery Scholarship Program and expanded a statewide healthcare workforce initiative. She worked closely with legislative and executive agency staff on capital projects and workforce training requests. To advance this work, she served on national policy teams and student success advocacy groups, helping public officials implement best practices and policies.
More recently, President Hartzler turned her national and statewide expertise to the service of residents in central New Mexico as CNM's Vice President of Finance and Operations. Before becoming CNM President, she also served as Treasurer for both CNM Ingenuity, Inc., the enterprise arm of the College, and the CNM Foundation. She has held various positions at the College, overseeing budgeting and finance, strategic planning, accreditation and research, human resources, facilities, information technology, and other operational and support functions.
In 2019, President Hartzler also served all New Mexico public higher education institutions as the Governor's appointee to the New Mexico State Investment Council. During her time at CNM, she has also served as the community college member on the state's Complete College America team, advocating for policies that improve student retention and completion.
From 2009-2011, Ms. Hartzler served as Special Assistant Attorney General for the New Mexico Interstate Stream Commission in Santa Fe, and from 2006-2009, she served as Counsel for the U.S. Senate Committee on Indian Affairs in Washington, D.C. During her time in these roles, Ms. Hartzler helped local, tribal, state and federal government elected and appointed leaders, as well as community advocates, solve complex problems. She drafted and led federal legislative efforts to improve health care, housing and education for tribal members and aid tribal self-determination efforts. Working effectively across political lines, she furthered legislation to resolve and fund historic land and water disputes in many western states, including New Mexico.
Early in her career, Ms. Hartzler worked with parents, school and agency administrators to help students attend and graduate from high school and college programs. She expanded a mentoring and scholarship program for historically-marginalized high school students. As an urban, Catholic high school development director, she raised annual funds and led a capital campaign to build a multi-use school and community facility.
President Hartzler earned her Juris Doctorate from the Columbus School of Law at the Catholic University of America. She earned her Master of Education Degree from the University of Virginia with highest honors; and she earned her Bachelor of Arts Degree, cum laude, from Saint Mary's College in Indiana.
She is a member of the New Mexico, Indiana (inactive), and District of Columbia Bars.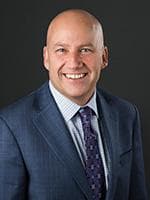 TIM JOHNSEN
Tim Johnsen currently serves as the Senior Vice President, Chief Operating Officer for the delivery system for Presbyterian Healthcare Services overseeing all nine of their hospitals in New Mexico, Presbyterian Medical Group, Albuquerque Ambulance Services, Nursing, Safety and Security, Pharmacy and Rehab services.
Tim joined Presbyterian in October 2019 with more than 25 years of health care experience. Tim is based in Albuquerque and oversees all non-health plan operations across Presbyterian with a specific focus on patient quality, safety, experience, growth within the delivery system, and serving as a steward for all resources within his purview. Beginning in March 2020, Tim was an instrumental system-wide leader in PHS' pandemic response initiatives, vaccination hubs and all the various aspects of managing flow and patient care statewide across PHS.
Prior to his role with Presbyterian, he was the Hospital Division Chair for INTEGRIS Health of Oklahoma where he also served as the President of its flagship facility, INTEGRIS Baptist Medical Center and he previously served as President/CEO of multiple hospitals with Mercy Health based in St. Louis, Missouri. Mr. Johnsen began his career as an RN in critical care, emergency Services and in air-medical services where he was the Chief Flight Nurse then Program Director for a busy air-ambulance program.
Tim has served on numerous community, non-profit boards and has served as Regent for the state of Oklahoma for the American College of Healthcare Executives. Currently he serves on the Ronald McDonald House Charities of New Mexico board in an elected position as treasurer. Additionally, he serves the New Mexico Hospital Association as an elected board member. He became a Certified Professional in Patient Safety (CPPS) in 2020 to further demonstrate his commitment to Patient Safety. He has his certification from the American College of Healthcare Executives as a Fellow.
Tim received his Bachelor of Science Degree in Nursing from Southwest Missouri State University in Springfield, MO. He later received his master's degree of Health Services Administration from Southwest Baptist University in Bolivar, MO and his master's degree in Business Administration from Webster University, St. Louis, MO.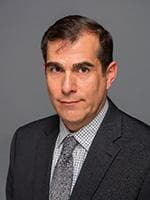 ERIC MAGAÑA, M.D.
Eric Magaña is a Pulmonary and Critical Care physician at Presbyterian Hospital since 2006. He worked in the same capacity at Lovelace Medical Center from 2002-2006. Dr. Magaña graduated from the University of Kansas School of Medicine in 1996, completed a residency in Internal Medicine at the University of Kansas in 1999 and completed a Fellowship in Pulmonary and Critical Care Medicine at the University of New Mexico in 2002. He is Board Certified in Internal Medicine, Pulmonary Diseases and Critical Care Medicine.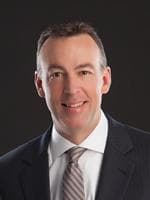 DALE MAXWELL
Dale Maxwell serves as President and CEO of Presbyterian Healthcare Services, a private, not-for-profit healthcare system in New Mexico, and the state's largest provider of healthcare.
Mr. Maxwell has been with the organization since 2000. During his tenure at Presbyterian, Mr. Maxwell has served in a variety of senior leadership positions throughout Presbyterian's integrated healthcare system. As Executive Vice President and Chief Administrative Officer, Mr. Maxwell oversaw all financial aspects of the organization as well as Information Technology, data and analytics and market development and expansion.
In his previous role as Senior Vice President and Chief Financial Officer, Mr. Maxwell led a successful strategy to issue $375 million in taxable and tax-exempt debt. He also successfully implemented an investment strategy to minimize the risk of the organization's defined benefit pension plan and oversaw the building of a new administrative office complex.
Previously, Mr. Maxwell served as Vice President and Chief Financial Officer of the Presbyterian Delivery System, Vice President and Chief Operating Officer of Presbyterian Medical Group, and Vice President and Chief Financial Officer of Presbyterian Health Plan. Mr. Maxwell serves as a member of the Board of Directors for Albuquerque Ambulance Service. Mr. Maxwell earned a Master of Healthcare Administration degree from Seton Hall University in Orange, New Jersey, and a Bachelor of Accountancy degree from New Mexico State University in Las Cruces, New Mexico.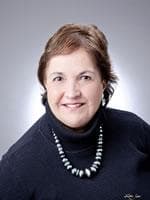 PATRICIA MONTOYA, RN
Patricia Montoya, a Registered Nurse by education and professional background, retired after 44 years in healthcare. She has had a distinguished and varied career, as well as serving on many local and national boards and committees. She began her career as a staff nurse in pediatrics at Presbyterian and then worked in the emergency department at Presbyterian while working as an APS school nurse. In 1992 she opened the Presbyterian Medical Group site in the south valley of Albuquerque and served as the practice administrator. She has worked in private and public sector, in management and leadership positions, as well as in the area of public policy. Pat held political appointments under President Bill Clinton within the U.S. Department of Health and Human Services. These appointments included Commissioner for Children, Youth and Families Administration and U.S. Department of Health and Human Services' Dallas Regional Director. She returned to New Mexico after her federal service later became the Secretary of Health for the State of New Mexico under Governor Bill Richardson. She led and managed the Robert Wood Johnson Initiative "Aligning Forces for Quality from 2009 - 2015 and transitioned that grant initiative into establishing the New Mexico Coalition for Healthcare Value which is a not-for-profit organization that is an employer-led, multi-stakeholder organization focused on health care value and health care transparency.
Her career focused on improving the healthcare system through innovation and transformation, improving health outcomes for everyone with attention to vulnerable and under-served populations, health professional recruitment/retention, driving the value proposition in healthcare (Triple Aim), leading healthcare payment reform efforts, and health policy.
She is a graduate of the Harvard John F. Kennedy School of Government State Health Leadership Initiative. She has a MA in Public Administration - Health Administration, and a BSN in Nursing both from the University of New Mexico.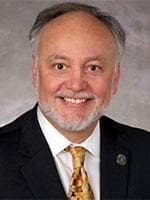 STEVEN PIKE, M.D., JD, MS, MBA, CIH, FACMT, FACOEM, FACEP, FACCT, OFRSM
Steven Pike, M.D. is board certified in Occupational and Environmental Medicine, Emergency Medicine, Medical Toxicology, and Industrial Hygiene, actively practicing all four. He is a Fellow of the American College of Occupational and Environmental Medicine (FACOEM), a Fellow of the American College of Emergency Physicians (FACEP), a Fellow of the American College of Medical Toxicology (FACMT), a Fellow of the American Academy of Clinical Toxicology (FAACT), and Overseas Fellow of the Royal Society of Medicine (OFRSM). He also earned a Master of Science in Toxicology from the University of Arizona and was an Associate, Center for Toxicology at the University of Arizona. He has a Master of Business Administration (M.B.A.) from the Eller College of Management at the University of Arizona, and a J.D. from the Rogers College of Law at the University of Arizona. Dr. Pike obtained undergraduate degrees (Magna cum laude) in Mathematics and in Chemistry from the College of Santa Fe and completed his M.D. at the University of New Mexico. The Western Occupational and Environmental Medical Association, in May 2019, selected Dr. Pike as the 50th recipient of the prestigious Rutherford T. Johnstone Award for "outstanding service in occupational medicine." Dr. Pike is currently practicing emergency medicine for the Presbyterian Health System at the Santa Fe Medical Center and performing medical legal consultation in his three specialties of emergency medicine, medical toxicology, and occupational and environmental medicine. Dr. Pike's current interests include the organization, operation, and management of health care systems, and understanding mechanisms of environmental chemical toxicology. In his spare time, he enjoys family, cooking, photography, outdoor activities, traveling, music, drawing/painting, reading, and theater.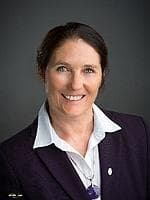 CORDELIA SEVER, M.D.
Education Medical School Ludwig Maximilian University Munich, Germany 1978-84; Residency in AP/CP Pathology University of Pittsburgh, PA 1986-91; Fellowship Hematopathology, University of New Mexico (UNM) 1991-92
Certifications and Licensing American Board of Pathology Certifications: Anatomic and Clinical Pathology 1991; subspecialty Hematology 1995; Active New Mexico Medical License since 1991 Faculty Positions Volunteer Clinical Faculty since 2001, since 2019 Clinical Professor, UNM Dept. of Pathology, University of New Mexico, Community Faculty
Medical Directorships Co-Medical Director, Clinical Laboratory Hematology (TriCore Reference Laboratories, system), Interim Medical Director, Lovelace Main Hospital, Lovelace Women's Hospital 2016, Medical Director Presbyterian Branch Labs Northside and Santa Fe until 2019, since 2010 Medical Director Presbyterian Hospital Laboratory Medical Staff Committees at Presbyterian Health Care Services: CME Committee since 1998, current chair; Clinical Performance Committee since 2002; Medical Staff Practice Committee since 2010, Co-chair through 2015; Data trends subcommittee of the Medical staff Practice Committee, Chair since 2017; Medical Executive Committee 2012 – 2015; Presbyterian Clinical Leadership Team since 2015;Pharmacy, Therapeutics and Laboratory (P,T&L) Committee since 2017; President-Elect, Medical Staff Central New Mexico since 2020
Leadership Development Executive Excellence Program, PHS 2007-9, Physician Leadership Academy, PHS 2010-16; Finance for Non-Financial Managers, Executive Education University of Michigan Ross School of Business 2007
Community Medical Leadership Trustee, Board of the Greater Albuquerque Medical Association 2010-11, President / Past President, Greater Albuquerque Medical 2016-17 Honors and Awards: Chief of Medical Staff Award for Excellence in Clinical Quality, Presbyterian Health Care Foundation 2005, Hugh A. Cooper Award of the Presbyterian Medical Staff 2019, President's Honors Award, College of American Pathologists 2010; Pathology Advancement Award, College of American Pathologists 2016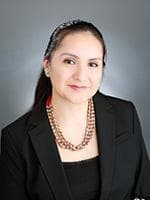 JESSICA TSABETSAYE PA-C
Jessica Tsabetsaye is a Physician Assistant (PA) and the Medical Director for Practice Operations for the Presbyterian Urgent Care (UC) Service line and the COVID testing sites. Jessica manages the UC Inbasket team and the COVID test results for the mobile unit. Jessica is the new co-chair for the Executive Council and has served on the APC Council (2019-2021) with the last year as the Vice-Chair; she is also an active member of the IDEAS Council, a RELATIONS facilitator, and completed the RESET program and the LEAD 5 Cohort 7.
Mrs. Tsabetsaye joined Presbyterian in 2015 after practicing at First Nations Community Healthsource, a non-profit clinic that serves underserved urban populations, including homeless, Native American, and Hispanic groups. Jessica graduated from the University of Saint Francis Masters of Science PA program in 2011.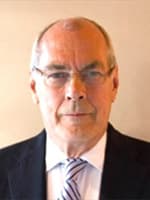 JOHN VAN DRIMMELEN
John Van Drimmelen is the co-owner of Innovative Systems Group, a business providing leadership on continuous improvement, complex supply chain challenges, employee motivation and retention, industry best practices adoption and cloud-based ERP systems implementation, including Oracle Netsuite. He is currently engaged with corporations in New Mexico, North America, and Europe. John has a strong financial background and has extensive experience with high level leadership in complex organizations, governance related issues and data driven management.
John has a Master's degree in Economics from the University of Rotterdam and a Master's degree in the Science of Management (MSM) from Troy University. His studies focused on managing organizations and organizational change.
Prior to immigrating to the USA, John Van Drimmelen had an extensive career as a CEO and Board Member for corporations in Europe. In these positions, he specialized in restructuring for fiscal responsibility and corporate expansion. John created methodologies and engaged in implementing direct changes that created the necessary foundation for companies to thrive. He has managed global subsidiaries in Europe, Brazil, Australia, and China.
Locally in Santa Fe and New Mexico, John is involved as an advisor to both businesses and not for profit organizations. He was the lead negotiator for an employee buyout of a Santa Fe based company specializing in complex technology that originated from Los Alamos National Labs (LANL). He currently serves on the Advisory Council for both the Santa Fe Business Incubator and B-Public, a corporation creating affordable housing. He has served as an advisor to the NM-Economic Development Corporation, and as an Advisor for the former Value Acceleration Fund of Los Alamos Labs. John served as Chairman of the Board of Montessori Schools Organization and as mentor for SCORE, directly assisting the business community in Santa Fe & Northern NM.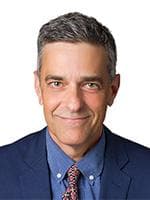 WALTER VOIGT, M. D.
Walter J. Voigt, MD, is a general surgeon providing diagnosis and management of a wide range of diseases and disorders. He also performs emergency and elective laparoscopic and endoscopic surgery, including gastrointestinal, colorectal, hernia and breast surgery procedures. Dr. Voigt is fluent in Spanish. Dr. Voigt received a bachelor's degree at the University of Miami and earned his medical degree at the University of Miami School of Medicine, both in Florida. Dr. Voigt completed an internship in surgery and a residency in general surgery at the University of Louisville in Kentucky. He is board certified in surgery.