Socorro General Hospital
Located in Socorro, New Mexico, Socorro General Hospital is a 24-bed, critical access hospital and regional medical center that offers inpatient and outpatient services to the communities in areas of Socorro and Catron counties.
We take great pride in a long tradition of delivering excellent patient care through a wide range of general acute care and specialty services.
Over the years, we have expanded to meet the growing needs of Socorro and Catron counties. We continue to add new services to provide state-of-the art treatment and technology for our patients. Through our affiliation with Presbyterian Healthcare Services, we are able to provide additional, highly specialized care at facilities in Albuquerque, if needed.
Socorro General Hospital is made possible through a partnership between Socorro County, a local Board of Trustees, and Presbyterian Healthcare Services, which has owned and operated hospital operations since 1976.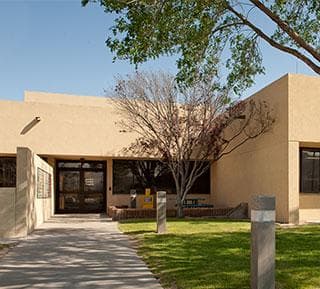 SOCORRO GENERAL HOSPITAL
1202 Highway 60 West PO Box 1009 Socorro, New Mexico 87801 575-835-1140 Maps & Directions