Board of Trustees
Because Socorro General Hospital is owned by the communities we serve, we are governed and guided by community leaders who volunteer to serve on our Community Board of Trustees. These fellow New Mexicans willingly donate their time, energy and expertise to improving the health of patients, members and the communities we serve.​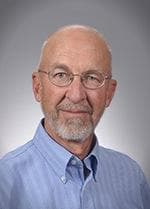 ALLEN BASSLER, M.D. – CHAIR
Dr. Allen Bassler has been a member of the Socorro General Hospital Emergency Department medical staff since moving to Socorro in 1999. A magna cum laude graduate of Dartmouth College, he attended Dartmouth Medical School, graduated with honors, and was elected to the Alpha Omega alpha Medical Honor Society.
After completing a family practice residency at the University of Connecticut, he spent three years with the Indian Health Service in Wyoming. He then started and grew a private family medicine practice in Maine and subsequently began to practice full-time emergency medicine there, eventually serving as the director of emergency medicine services in his community.
Dr. Bassler has a long-standing interest in quality issues. He has served as the Socorro General Hospital quality officer as well as on the Presbyterian Healthcare Services Board of Directors Quality Committee.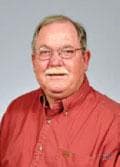 BLAKE GERARD – VICE CHAIR
Blake Gerard is a lifelong resident of Socorro County and is employed by the Socorro County Assessor's Office. He was a business owner for more than 20 years and is well respected and well known in the community.
Mr. Gerard previously served as president of the Socorro Chamber of Commerce and as a board member of the Small Business Development Center. He has served as a board member of Socorro General Hospital since 1991 and served as the board chair from 1999-2013.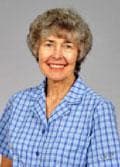 LYNN BRANDVOLD – EMERITUS
Lynn Brandvold is senior chemist emeritus and a retired chemistry instructor from New Mexico Tech University, Bureau of Geology and Mineral Resources. She has been a member of Socorro General Hospital Board of Trustees since 1991. Ms. Brandvold is active in community service and is a member of the Socorro Rotary Club.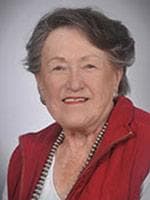 NORMA LORANG – EMERITUS
Norma is involved in activities that are focused on improving the health of the community of Socorro as well as improving Socorro General Hospital.
She has strong ties to Socorro and is very aware of the political climate of the community and surrounding communities. Because of her past experience on the Quality Committee of the Socorro Board of Trustees, she is also very knowledgeable about patient safety and quality issues and initiatives. She plays a very active role in the SGH Community Relations Committee and is very active in our fundraising initiatives.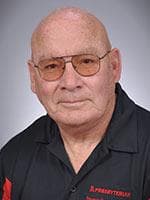 PETER ROMERO – EMERITUS
Peter Romero is retired from the United States Marine Corps. He now volunteers and serves the community on a full-time basis. He leads volunteers at Good Samaritan Nursing Home, as well as the Socorro General Hospital Auxiliary and a variety of other local causes. Mr. Romero has also served as president of the Socorro General Hospital Auxiliary and as a councilman for the City of Socorro.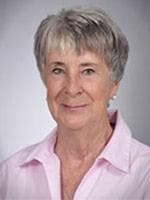 NANCI R. AIKEN, PH.D.
Nanci Aiken is a retired research scientist and educator/administrator. She held the position of research assistant professor at the University of Arizona, full member, Arizona Cancer Center: founder & executive director, Children's Success Academy in Tucson, AZ. Nancy understands current healthcare policies and issues as the result of 14 years of service on the Governing Board of the El Rio Community Health Care Center. She served as secretary (2007-2008), vice president (2009-2010) and president (2011-2012).
Nanci has a passionate interest in community health and wellness, especially in disease prevention and treatment with nutrition as well as immunizations, etc. Nanci participated in fundraising events for the El Rio Community Health Center in collaboration with the El Rio Foundation, and is willing to bring those skills to fundraising for Socorro General Hospital.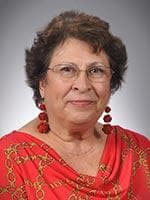 LORRAINE ARCHULETA
Lorraine Archuleta is a native of Socorro and has served on the Socorro General Hospital Board of Trustees since 2003. Ms. Archuleta is a retired Administrative Secretary/Buyer for New Mexico Tech Magdalena Ridge Observatory and is also active in supporting her community. Ms. Archuleta serves as a community advocate via several venues, including her role on the El Camino Real Board of Directors (Heritage Center). Ms. Archuleta participates in Socorro General Hospital fundraising committees and has chaired the Spring Tea committee. Ms. Archuleta has a great knowledge of governance practices and is very knowledgeable about patient safety and clinical quality issues, as well being very active on the Community Relations & Development Committee.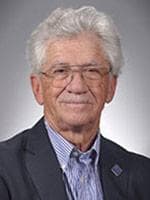 W. NICHOLAS FLEMING
Nick Fleming is a retired teacher of 38 years. He taught science at Socorro Junior High School. Mr. Fleming taught communication science and operated a school radio station. He also coached golf for Socorro Schools for 36 years, junior and senior high school Flemette Drill Team, middle school cheerleaders & the UNM cheerleaders. Mr. Fleming also serves as a councilman for the Socorro City Council.
Mr. Fleming has received numerous recognitions & awards. These include Socorro Chamber Man of the Year & WN Eaton Awards, KOAT's Top Teacher Award plus many more. His professional affiliations include the National Teacher's Assoc., member and past president of the Socorro Jaycees, member and past president of the Socorro Rotary, just to name a few. He has served on Socorro General Hospitals Board of Trustees since 2014. Mr. Fleming's life as a science and communications educator brings a unique perspective to the composition of the Board of Trustees. His experience as a city counselor has provided him with direct knowledge of the healthcare requirements of our community.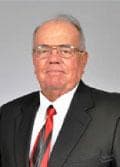 RON GILWORTH
Ron Gilworth has resided in Socorro since 1963. He gave more than 43 years of service to Socorro General Hospital and retired in 2005. During his tenure, he worked as the lab and radiology manager and as an assistant administrator.
Mr. Gilworth has been a member of the Socorro Masonic Lodge for more than 35 years and is a founding member of the Eagle club. He is also a member of the Socorro Chamber of Commerce and a past member of the Socorro Golf Club. Mr. Gilworth has served nine years as president of the New Mexico Bass Federation and eight years as the New Mexico Bass Federation conservation director. During his time with the Bass Federation, he worked directly with the Governor's office on the development of state fisheries and habitat improvement.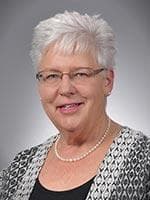 JANINE MORGAN-ARAGON
Janine Morgan-Aragon is a retired elementary school teacher. She volunteers as the treasurer for the Socorro General Hospital Auxiliary and has served on the Board of Trustees since 2008.
Ms. Morgan-Aragon is also very involved in volunteering for Literacy Volunteers-Socorro County, the Socorro County Association of Educational Retirees and the National Association of Active and Retired Federal Employees.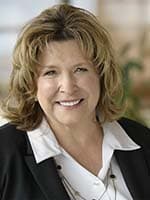 VERONICA POUND
Veronica Pound serves as the Hospital Chief Executive of Socorro General Hospital and has more than 27 years of experience in nursing. She completed a bachelor's of science degree in nursing from the University of New Mexico and a master's of business administration. She recently participated in the Presbyterian Healthcare Services Executive Excellence Program as well.
Ms. Pound has dedicated her personal and professional life to enriching the health and wellbeing of the communities of Socorro, Catron and Valencia counties. She serves on a number of advisory boards and committees within the hospital, including the Socorro General Hospital community Board of Trustees and its Quality Committee. She also participates on the Medical Executive Committee as well as several Medical Staff Committees. She serves as a member of the Infection Control, Pharmacy & Therapeutics, and Environment of Care Committees and regularly participates in community events.
Under Ms. Pound's leadership, Socorro General Hospital was designated by the National Rural Healthcare Association as one of the Top 20 Critical Access Hospitals in the nation for the quality of care provided. The hospital has also earned the prestigious Joint Commission Award as one of the top performers on key quality measures.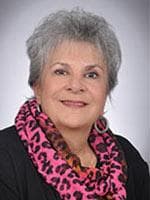 JOANN SALOME
Joann Salome, as a public administrator has more than 25 years of experience including human resources director in higher education and as Superintendent of Public Schools. She has a proven ability to develop and execute strategic plans, collaborate to increase expectations, accountability, and implement positive change. She is experienced in senior level public administration with expertise in fiscal management, strategic planning, human resource management, policy and procedures development and implementation.
Mrs. Salome is a member of the Socorro County Literacy Board and Socorro County DWI Board. She received the Distinguished Alumni Award from New Mexico State University along with many other awards.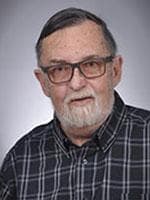 ROBERT TACKER
Robert Tacker is a self-employed information technology consultant. He previously held positions as director of information services for New Mexico Tech in Socorro, as well as senior technical advisor in the Office of the Governor under Governor Johnson.
Mr. Tacker serves as the president and a member of the Socorro Chamber of Commerce. Chairman and member of the Socorro Economic Development Committee, member of the Socorro Housing Authority, and member of Rotary International. He received his associate's degree in applied math from Casper College, his bachelor's degree in computer systems from the University of Wyoming Casper, and his master's degree in information systems from the University of Phoenix.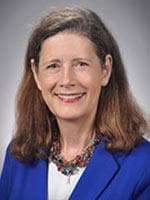 BETHANY WELLS
Bethany Wells is a retired educator and volunteer with 20 years of teaching experience in grades four through community college. She has served on a number of boards and fundraising committees. Bethany held the position of secretary for the funding board of the Terry Lee Wells Discovery Museum in Reno for eight years, raising $23 million and renovated the downtown city hall for a hands-on discovery museum. She developed many of the policies for the new board, including the board manual. She also served as secretary for gathering Genius, Inc., a non-profit that raised $1 million and hosted the 2009 Intel International Science and Engineering Fair. In 2010, she became volunteer executive director of Gathering Genius and found the Nevada STEM Coalition, a statewide grassroots organization supporting STEM (science, technology, engineering and math).
Bethany's interests in the community are strong, as she lives in Socorro, and her husband is president of New Mexico Tech (NMT). Together they are developing strong ties to the community and want to help the community grow and become an even more attractive place to live, not only because it is right, but because that will directly contribute to NMT's ability to attract students and faculty. She helped revive the Socorro Beautification Committee with the Chamber, and is working on developing a mural project for the city.
Bethany brings many skills to the Socorro General Hospital Board of Trustees which includes budget review, secretarial duties, committee membership, strategic planning, project management and many more possibilities.