A Long Tradition of Caring
Plains Regional Medical Center (PRMC) is an acute care hospital located in Clovis, New Mexico about 90 miles from Amarillo and Lubbock, Texas. As a not-for-profit hospital with 106 licensed beds, PRMC exists to improve the health of the patients, members, and community we serve in Eastern New Mexico and West Texas.
At PRMC, our highly skilled doctors, nurses, and healthcare providers provide a wide range of services for our patients' healthcare needs, including cancer care, home healthcare and hospice, as well as primary care and specialty services.
Plains Regional Medical Center is managed by Presbyterian Healthcare Services, a locally owned, not-for-profit healthcare system of nine hospitals, a medical group and health plan. Founded in New Mexico in 1908, it is the state's largest private employer with more than 12,500 employees.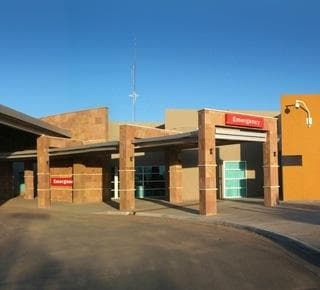 PLAINS REGIONAL MEDICAL CENTER
2100 N. Martin Luther King Jr. Blvd. Clovis, NM 88101 575-769-2141 Maps & Directions