Individual & Family Plans
CHOOSE THE PLAN THAT IS NEW MEXICO
---
Presbyterian Health Plan offers plans to fit both your health needs and your budget. From full coverage to basic essential health care, our plans fall into three levels, which differ based on the way you and the health plan share your health care costs.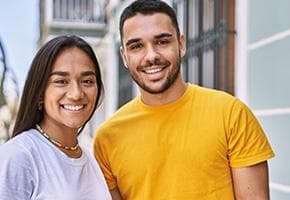 Ways to Enroll
Enroll Online Now
Use our fast and convenient online enrollment tool to get a quote, quickly compare plans, and enroll in the Presbyterian Off Exchange Indiviual and Family Plans.
Get a Quote
Contact Us
Please Contact our Individual Plan call Center Monday through Friday, 8:00 a.m. to 5:00 p.m. at 1-866-8MY-PRES (1-866-869-7737)
iplan@phs.org
beWellnm
Presbyterian Health Plan will continue to offer Individual and Family Plans through the new Mexico Health Insurance Exchange (also known as beWellnm). Enrolling through beWellnm allows individuals who are eligible for a tax credit to get health insurance at a lower cost, including monthly premiums, deductibles, copayments, and coinsurance. To find out if you are eligible for a tax credit and shop for eligible Presbyterian Health Plans, visit
bewellnm.com
---
Health Plan Categories
Gold
Gold plans often have the highest monthly premiums and lower out-of-pocket costs for care.
Silver
Silver plans often have lower monthly premiums and higher out-of-pocket costs than Gold.
Bronze
Bronze plans often have the lowest monthly premiums and highest out-of-pocket costs for care.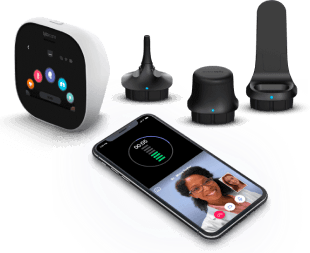 Presbyterian Health Plan is offering a Gold+ Plan with a Tyto Home Medical Exam kit (value of $299). This device allows you to go beyond video visits and provides clinicians with clinical-level, real-time remote exam data to deliver top-quality diagnoses and treatment with maximum convenience.
All Plans Include
Gym/Fitness Center Membership
You and your enrolled dependents (ages 18 and up) have free access to more than 10,000 national, regional and local fitness, recreation, and community centers. These facilities include all Defined Fitness locations in Albuquerque, Rio Rancho, and Farmington, as well as the nationwide Prime® Fitness network, which includes select YMCA locations, Snap Fitness, Chuze, Curves, and more. Discounted rates are also available from Sports and Wellness.
---
Vision Coverage
Presbyterian Health Plan is pleased to provide you with vision coverage options for your entire family. Vision for Children and Vision Basic plans are included with your medical plan.
---
$0 Telehealth Benefit
Any telehealth service (video, telephone or online visit) with an in-network provider is $0, including Primary Care, Specialist, Urgent Care or Behavioral Health visits.
Learn More About This Telehealth Benefit
---
Access to Presbyterian's Integrated Health System
Presbyterian health plan members have access to our integrated health system. Nine hospitals, a large medical group, and a health plan network of more than 22,000 providers and facilities all over New Mexico.
---
Assist America - 24/7 Emergency Travel Assistance
You have the protection of Assist America's global emergency travel assistance services 24 hours a day, 365 days a year. This unique program immediately connects you to services when experiencing a medical emergency while traveling 100 miles or more away from a permanent residence or in another country.
---
Improve Your Health with Wellness at Work
Wellness at Work helps you create personalized health improvement plans and features a powerful Personal Health Assessment (PHA) tool to help identify personal health risks and provide recommendations for improving those risks.
---
Support for Your Mental Health
This program provides support for complex personal challenges. Learning how to cope with stress at work and at home can improve overall well-being. Members and families living in the same household can get up to three complimentary assistance visits per situation. Services are short-term, confidential counseling sessions conducted by local licensed providers.
---
Plan and Network Choices
With new plans and networks to choose from, create a provider directory for providers who are close to work or home, find specific providers (including primary and specialty care providers), narrow the search to match preferences (such as a male or female provider), and find facilities and pharmacies. 
Ready to Enroll?
Special Enrollment is available year round
Applications are being accepted if you have experienced a major life event within the past 60 days – such as a loss of healthcare coverage or had a baby – you may qualify for a special enrollment.
Complete your application online.
Other Ways to Enroll
Send your completed form by mail or fax: Presbyterian Health Plan P.O. Box 27489 Albuquerque, NM 87125 | FAX: 505-923-8252 or call 866-869-7737 or TTY 711 to apply with one of our representatives.
Important: These plans are "Off Exchange" plans, this means you will not get any financial help lowering your monthly premium or out-of-pocket costs like deductibles, copayments, and coinsurance.