Women's Care
Presbyterian Women's Care covers a wide range of women's reproductive health needs from obstetrics to gynecological care. We provide well-woman visits, OB/GYN care and support, including family planning to pregnancy and beyond. Our team of physicians and certified nurse midwives can treat any of your OB/GYN needs. We also offer classes and support groups on a wide variety of women's healthcare topics. Our team has earned the prestigious Baby-Friendly® Hospital designation from Baby-Friendly USA, Inc.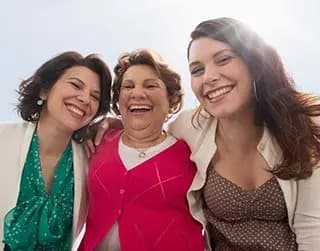 What is the difference between an OB/GYN and a Certified Nurse Midwife (CNM)?
Both OB/GYNs and certified nurse midwives have received specialized training focusing on women's health needs, and both are fully trained to deliver your baby. Both OB/GYNs and CNMs can provide family planning and contraceptive care, gynecological care including well-woman exams and sexually transmitted disease (STD) screening, and both can care for women who are pregnant, through delivery and the postpartum period. However, CNMs care exclusively for women who have a low-risk pregnancy, whereas OB/GYNs can care for women with both low-risk and high-risk pregnancies. OB/GYNs can also perform any necessary surgeries, such as cesarean sections (C-sections) if needed, and can handle any high-risk complications that may arise. If you are unsure which type of provider is right for you and your delivery, please discuss further with your current healthcare provider.
What does a Baby-Friendly Hospital mean?
To qualify as Baby-Friendly®, a hospital must demonstrate and implement 10 evidence-based practices that support breastfeeding. All Baby-Friendly® hospitals and birthing facilities must adhere to the Ten Steps to Successful Breastfeeding to receive and retain the designation.
Learn more about the Baby-Friendly designation, and the Ten Steps to Successful Breastfeeding
Services / Programs
Obstetrics and Gynecology (OB/GYN) Urogynecology Menopause Services