Preparing for Your Appointment
Whether you are seeing a provider in-person or through a telehealth appointment or are having surgery or a procedure at one of our facilities, you can prepare for your visit by reviewing and completing some documents and forms ahead of time. This will save you time and allow for limited-contact registration.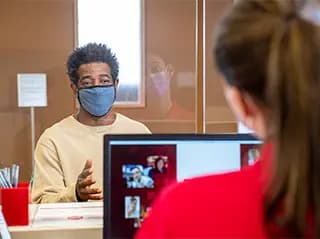 Register for MyChart. As a Presbyterian patient you can have secure online access to your Presbyterian electronic health records. In addition to many benefits, you will also have access to eCheck-In where you can complete required forms prior to your appointment.
Test Your Device. If you are scheduled for a video appointment, test your smartphone or computer to make sure your audio and video work well and are compatible. Your responsibility, if any, for charges related to telehealth services is determined by your insurance plan. Please check with your health insurer if you have any questions. Learn more here.
---
What to Expect with Your Appointment
Review the protocols we have put in place before you arrive at our facilities for an appointment. 
Learn more
---
Pre-Registration Forms
Review documents that require your consent to receive care. 
Learn more
---
Requirements for Surgery, Procedures and Tests
Review the processes and forms required for surgical, procedural or testing treatment. Some surgeries and outpatient procedures may require testing and screening for COVID-19. Your provider will tell you if you if testing is needed. 
Learn more
---
Why We Ask
Learn more about the questions we ask when logging in to your MyChart account, and sometimes when checking in for an appointment at one of our clinics or hospitals
Learn more