PresRN
Presbyterian Health Plan members have access to PresRN, a nurse advice line available to you 24​ hours a day, 7 days a week, including holidays. There is no charge to call our experienced registered nurses (RN) for answers to your questions and health concerns. As always, if you are having a medical emergency, please call 911.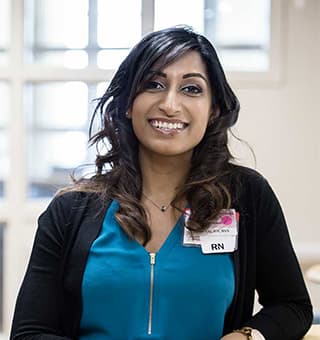 What is PresRN?
PresRN is an easy way to speak with a Presbyterian nurse if you are not feeling well and do not know what to do. Just call the phone number for your health plan and one of our qualified nurses will listen to your health concerns and give you the answers that you need to care for you and your family. Our Presbyterian nurses are happy to answer general health questions when you are healthy too.Please call the appropriate number below based on your health plan:
Why call PresRN?
Our nurses assess your symptoms using nationally recognized protocols and give you the information you need to take care of yourself and your family. Whether your situation requires a trip to the emergency room or self-care at home, you will know what to do.As part of your Presbyterian healthcare team, we let your doctor, care coordinator and health coach know of your health concern so that you will have continued care and follow up. Most importantly – we are here when you need answers!
---
Frequently Asked Questions about PresRN
Will I need my insurance card?
Will my doctor know that I called PresRN?
Will my care coordinator know that I called PresRN?
What if I don't speak English?