Cost of Your Care
Presbyterian is committed to transparency in healthcare, including helping to answer your questions about the amount you may be charged for medical services.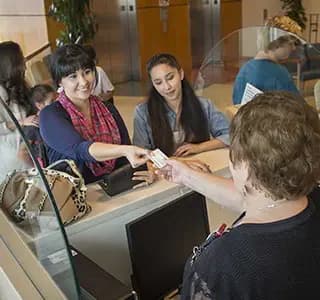 When you get emergency care or get treated by an out-of-network provider at an in-network hospital or ambulatory surgical center, federal and state law provide you with consumer protections related to surprise billing or balance billing.
We can help you find out how much you may be charged for a medical procedure or other service you received or plan to receive at a Presbyterian clinic or hospital. However, estimates are not a quote or guarantee as many factors impact your final cost. Call your health insurer to confirm individual payment responsibilities and remaining deductible balances.
How to Obtain an Estimate
Below are two ways to access our estimator tool which provides information on the top 300 shoppable services available at our hospitals.
Estimates through MyChart
Login to MyChart and select Estimates from the Menu on your home screen. Completing an estimate request through MyChart allows you to use the insurance information you have on file, which saves you time. All completed estimates will be available in MyChart. Don't have a MyChart account, if you are a Presbyterian patient you can sign up.
Estimates without Logging In
For those who do not want to login to MyChart, you can use our online price estimate tool. You will need to input your insurance information such as copay, coinsurance, deductible and out-of-pocket costs, so have that available.
Start an estimate without logging in >
Under the law, health care providers need to give patients who don't have insurance or who are not using insurance an estimate of the bill for scheduled medical items and services. For questions or more information about your right to a Good Faith Estimate, visit www.cms.gov/nosurprises or call 1-800-958-3059.
Let Us Help
We offer a team of financial advocates who can help you:
Learn about your payment options

Find available payment plans

Determine if you qualify for financial assistance programs

Plan for your financial liability for services you have received or plan to receive
Contact Us: 1-855-225-7737, option 5