Ways to Give
Presbyterian Healthcare Foundation is a 501(c)(3) nonprofit organization and gratefully accepts charitable contributions in many forms. Please use one of the giving options below or contact us at phf@phs.org or 505-724-6580 for assistance.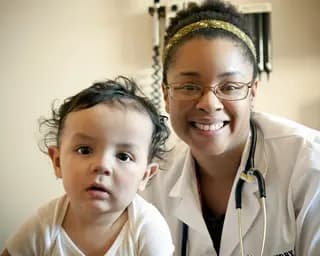 Give online: give.phs.org Give by phone: 505-724-6580 Give by mail: See mailing address below. Please make checks payable to Presbyterian Healthcare Foundation.
Your investment in our Community Campaign allows us to fund critical programs and services like specialized treatment centers, advanced nursing and staff education, and other critical needs that allow us the ability to continue providing comprehensive and compassionate care.
So many grateful patients want to say "thank you." The Guardian Angel program is a meaningful way to express gratitude for a Presbyterian employee who made a difference in your story. Make an impact on health care in New Mexico and make your Angel's day by nominating them for this recognition! We'll present a certificate and lapel pin and share your note with them.
An easy and convenient way to make a lasting impact through monthly donations. Your consistent support allows us to plan and budget to better support our patients, clinicians, and staff.
Including Presbyterian Healthcare Foundation in your will or estate plan allows you to have a long-term impact on the health of our community. You might also secure income and tax benefits, depending on the nature of your gift. See Planned Giving for information on donor-advised fund, IRA and appreciated stock contributions.
Presbyterian Healthcare Foundation and its generous donors and sponsors come together every year to offer special fundraising events, including Daffodil Days presented by Garcia Automotive and Laughter is the Best Medicine.
---
CONTACT US ABOUT WAYS TO GIVE
Presbyterian Healthcare Foundation PO Box 26666 Albuquerque, NM 87125-6666 Phone: 505-724-6580 | TTY: 505-724-6580 E-mail: phf@phs.org
Like Presbyterian Healthcare Foundation on Facebook!
​​