Our Philanthropic Priorities
The Presbyterian Healthcare Foundation works with the Presbyterian community to identify the areas of greatest need – and greatest opportunity. Contributions to the Foundation can be directed to specific areas of interest, or can be designated an unrestricted contribution, which is increasingly important in helping address needs and opportunities.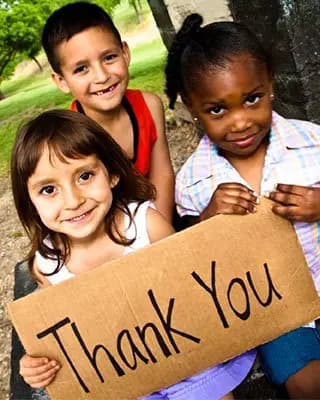 Expanding Presbyterian Neuroscience Program
Presbyterian Neuroscience program is a top fundraising priority. We aim to reduce the number of patients leaving New Mexico for this specialty care. Our early focus is providing more tools for the growing neurosurgery team. The Julia Bowdich and John Carey Chair of Neuroscience is Presbyterian's first endowed physician chair. Accomplished neurosurgeon Gregory Sherr, MD, MPH, is the inaugural holder of the Bowdich Carey Chair. Income from the Bowdich Carey Chair will support priority needs of Presbyterian Neuroscience.
Learn more about Presbyterian Neuroscience
Supporting the Presbyterian Robert Wertheim Hospice House
The Presbyterian Robert Wertheim Hospice House, which opened in 2022, offers home-like hospice care for patients and their families in the last days or weeks of life. The $3.6 million, 10-bed facility was funded entirely with contributions to the Foundation. Fundraising continues toward the Foundation's $500,000 annual obligation for operations of the Robert Wertheim Hospice House. Daffodil Days presented by Garcia Automotive covers a portion of this annual commitment. Donors interested in supporting the facility can create annual, multi-year or estate commitments or honor friends and loved ones with beautiful tribute tiles displayed in the outdoor courtyard.
Advancing Community Health
Presbyterian's Community Health team helps communities around the state thrive by supporting behavioral, social and physical health programs. The Foundation supports that work by funding:
The Food Farmacy, a referral-based food pantry for patients who are food insecure.

Emergency requests to help patients with transportation, food, rent and other non-medical concerns.

Classes for the community on active living and healthy eating.
Learn more about Presbyterian Community Health
Enhancing Existing Care Areas
Our core care areas include: Behavioral Health, Cancer Care, Children's Care, Clinical and Nursing Education, Community Health, Diversity and Inclusion Initiatives, Heart and Vascular Care, Joy in Medicine Fund (Clinician Well-being), Kathie Winograd Educational Excellence Fund (Pace Academy), Neuroscience Excellence, Patient Assistance, Robert Wertheim Hospice House and Women's Care.
Nursing Education
From conferences on NICU nursing to high-risk breast cancer nurse training and recertification, Presbyterian Healthcare Foundation provides professional development for nurses – and celebrates their care for our patients and community.
Staff Development
From conferences and continuing education in areas such as cancer, heart/vascular or pulmonary, staff development opportunities enable our committed professionals to grow while providing the best care possible.
Patient Financial Assistance
Presbyterian Healthcare Foundation – and your donations – help patients with emergency financial needs (including food, lodging and transportation).
Patient Education and Amenities
Patient care extends beyond the hospital doors, and we provide critical patient education materials for asthma, cancer, children's, diabetes, sleep disorders and substance abuse programs, as well as chaplaincy care notes, bibles, and other tools for spiritual and emotional health.
---
CONTACT US ABOUT WAYS TO GIVE
Presbyterian Healthcare Foundation PO Box 26666 Albuquerque, NM 87125-6666 Phone: 505-724-6580 | TTY: 505-724-6580 E-mail: phf@phs.org Like Presbyterian Healthcare Foundation on Facebook!