Community Health Resource Center
The Community Health Resource Center (Resource Center), located near the heart of Albuquerque, provides access to various resources that help support healthy living and social services to help improve overall health. Funded by the Presbyterian Healthcare Foundation, the Resource Center offers a variety of resources and classes to the Albuquerque community.
In addition to the main Resource Center, we also have community-focused resources at a variety of our facilities and locations, including Presbyterian Santa Fe Medical Center and Presbyterian Medical Group at Las Estancias. Access to resources has expanded to other statewide communities through virtual classes and programs.
---
Teaching Kitchens
Teaching kitchens offer a space to come together to learn healthy cooking and other self-care skills. Our registered dietitians host nutrition cooking classes and we partner with local experts and organizations to offer additional classes that are free and open to the community. The kitchen spaces at the Resource Center, PMG at Las Estancias, and Santa Fe Medical Center are made possible in part by Renal Medicine Associates and the Presbyterian Healthcare Foundation.
Find a class at one of our locations or virtually
---
Community Meeting and Activity Space
This large space is used for a variety of community meetings and fitness classes.
---
Community Garden
The Community Garden at the Resource Center was designed by International District Urban Agriculture as a teaching garden for community members to learn more about gardening and growing their own fruits, vegetables, herbs and spices. Virtual gardening classes are also provided.
The garden was awarded "Excellence in the Constructed Category" in the Green Stormwater Infrastructure (GSI) Awards for the Middle Rio Grande Valley through the Arid Low Impact Development (LID) Coalition.
---
Community Health Worker Assistance
Community health workers at Presbyterian assist with linking and coordinating patients with resources in the community. We focus on key areas such as access to healthy food, transportation, utilities, housing, personal safety and more. Community health workers can also help advocate and brainstorm ideas with patients to help them in meeting their needs. Patients are often connected with community health workers while in the hospital or at a clinic and can also meet with them at the Resource Center.
Contact a Community Health Worker at communityhealthteam@phs.org.
---
Food Farmacy
The Food Farmacy is a referral-based food pantry for patients who have been determined by their healthcare provider as food insecure. The Food Farmacy is referral based only and is not open to the public.
There are two Food Farmacy locations serving the Albuquerque area:
Community Health Healthy Here Referrals Aim to Reduce Disparities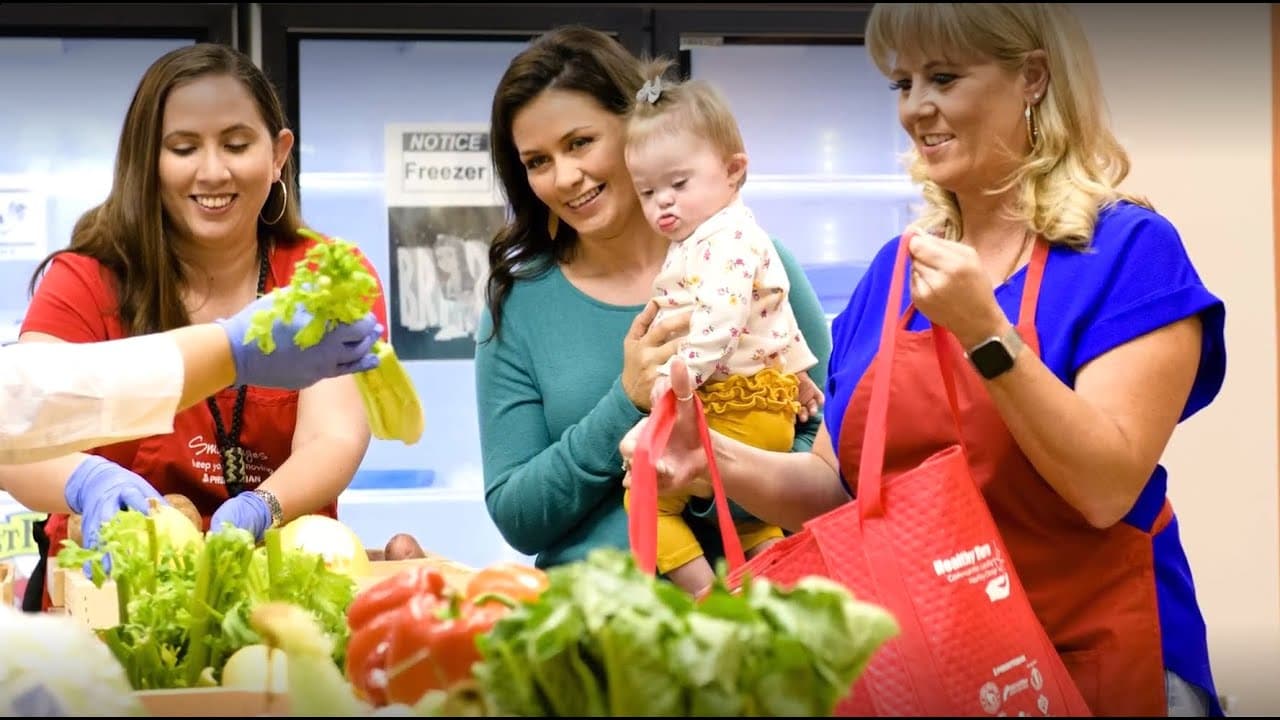 ---
Location
Community Health Resource Center 1301 Wyoming Blvd. NE. Albuquerque, NM 87110 Map and Directions
For questions about how to use the space or sign up for a class, please contact communityhealthteam@phs.org