The Presbyterian Bariatric Center
The Presbyterian Bariatric Center, a MBSAQIP Accredited Comprehensive Center, offers treatment of severe obesity and obesity-related health conditions through surgical and non-surgical intervention, such as our medical weight loss program or gastric bypass by our bariatric surgeons. Our multidisciplinary team works with you to create a plan of care that will help you achieve healthy weight loss and improve your overall health. Our program will provide you with individualized nutritional, lifestyle and psychological support to help you achieve the success needed for a healthier life. We are proud of our MBSAQIP Comprehensive Center accreditation, as well as our designations as members of the Aetna Institute of Quality and Optum/UnitedHealthcare Center of Excellence programs.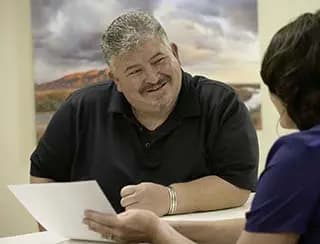 Learn more about our accreditations
What is bariatric surgery and how does it work?
Bariatric surgery, also called metabolic or weight-loss surgery, modifies the stomach and in some cases the stomach's connections. While bariatric surgery provides a physical tool to assist with weight loss, the entire process takes a life-long commitment to making mental, emotional and lifestyle changes.
Our program offers several different surgical options to patients. The weight loss surgeries performed at our program are the gastric sleeve, the gastric bypass and the loop duodenal switch. We are the only bariatric program in New Mexico that offers the loop duodenal switch, also known as the stomach intestinal pylorus-sparing surgery (SIPS). Our providers will go over these procedures in detail with you at your clinic appointment and help you determine which procedure may be best for you.
What is medical weight loss and how does it work?
Our medical weight loss clinic can help you lose weight safely and effectively, under medical supervision. We'll work with you on a personalized plan that combines nutrition, activity, and lifestyle changes to help you meet your goals. Our program can help you better manage your appetite, learn new and healthy habits, and give you the skills for long term change.
We understand there are many reasons you might struggle with your weight, at different stages of your life. Our program is designed for anyone who needs help losing weight, including those who have smaller weight loss or maintenance goals and those who are interested in a more dramatic change to their weight and overall health. As part of our program orientation, we'll review your weight history, eating habits, medications and health conditions, ability to participate in physical activity, sleep concerns, and more to help customize a program that fits your specific needs.
Services / Conditions Treated
Weight-related health issues such as:
Cardiomyopathy

Congestive heart failure (CHF)

Documented type 2 diabetes mellitus

Hypertension

Obesity-hypoventilation syndrome

Overweight, with body mass index (BMI) greater than 25 (for medical weight loss)

Overweight with body mass index (BMI) greater than 40 / or BMI greater than 35 (for bariatric surgery)

Previous myocardial infarction (also known as a heart attack) requiring hospitalization

Arthritis of the hip/knee which requires joint replacement

Obstructive sleep apnea on treatment with BiPAP or CPAP
Treatments / Tests Performed
Gastric bypass surgery

Loop duodenal switch/stomach intestinal pylorus sparing surgery (SIPS)

Sleeve gastrectomy surgery

Medical weight loss

Nutrition services

Psychological support
Our Providers
Our team includes bariatric surgeons, medical weight loss physicians, and advanced practice clinicians, as well as nutritional and behavioral health support. Our clinic support staff include nurses and medical assistants. Our team will work closely with your primary care provider to help coordinate your care before, during and after participation in our program.
PMG Provider Directory
CLINICS & FACILITIES
Bariatric Center in Rio Rancho at Rust Medical Center
FAQs & Patient Resources
Learn more about Presbyterian's Bariatric Center, different bariatric surgery options, and see answers to frequently asked questions and further patient resources.
Related Services / Programs
Behavioral Health Nutritional Counseling Primary Care
---
Bariatric Center Accreditations
At the Presbyterian Bariatric Center, we are proud to have achieved national accreditation and designations from several organizations.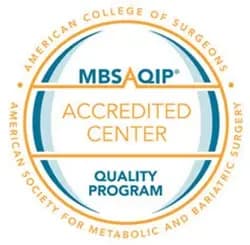 MBSAQIP Accredited Comprehensive Center: Presbyterian Bariatric Center received accreditation by the Metabolic and Bariatric Surgery Accreditation and Quality Improvement Program in 2016 (MBSAQIP) by successfully achieving a rigorous review process proving that we provide safe, top-quality surgical care and maintain standards of practice.
The MBSAQIP maintains a national registry of surgery outcomes, and provides ongoing clinical education for its members. Accreditation by this program promotes standard high-quality benchmarks for bariatric surgeons and supports continued education and improvements in surgical techniques for bariatric procedures. Annual compliance is verified by the MBSAQIP with a full on-site facility and program inspection every three years to maintain accreditation.
---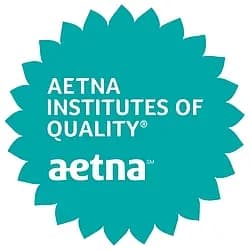 Aetna Institute of Quality: This program works to ensure that its bariatric program members fulfill five important benchmarks of quality: Experience, quality standards, support before and after surgery, efficiency of the facility, and accreditation by a national association. The Presbyterian Bariatric Center has met all of these benchmarks and in addition, have in place a quality improvement program for ongoing education and advancements in bariatric surgery, a quality follow-up program for all of their patients, and an organized aftercare program for a year following surgery to include medical and nutritional follow-up, as well as patient support and education.
---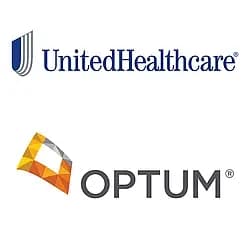 Optum/UnitedHealthcare Center of Excellence: The Optum program also requires a level of high standards for a bariatric surgery program to participate. These standards include a higher level of successful procedures than other comparable programs, with high standards for specialty care. Presbyterian Bariatric Center undergoes an annual review of its surgical and aftercare practices in order to maintain good standing with this program.