Flu Season 2023-2024: What You Need to Know
Influenza, commonly known as "the flu," is a viral infection that attacks your respiratory system including your lungs, nose and throat. Symptoms are similar to the common cold, but you may also have body aches, tiredness, fever, chills, and sometimes nausea.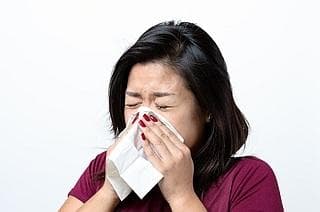 Where can I get a flu shot?
There are many ways to get a seasonal flu shot.
What are the benefits of getting a flu shot?
A flu shot can prevent the flu, reduce severity of flu illness and reduce your risk of hospitalization from the flu.
Getting vaccinated may also protect people around you, including those who are more vulnerable to serious flu illness, like babies and young children, older people, and those with certain chronic health conditions.
If I think I have the flu, should I go to the doctor?
Most people who get the flu do not need to see a doctor and can treat themselves at home. If you are experiencing flu-like symptoms, at-home care includes resting, drinking plenty of fluids and taking fever-reducing medications, such as Tylenol. It is also encouraged that you stay home to not risk spreading the flu.
Need help getting care?
We have many at home and in person care options to meet your needs, including telehealth visits, a nurse advice line, and options for urgent and emergency needs.
Who is at higher risk of flu complications?
With or without a flu shot, some people are at a higher risk of getting the flu or developing complications of the flu. Anyone can get the flu, but the following people are more likely:
Young children under age 5, and especially those under 12 months

Adults older than age 65

Residents of nursing homes and other long-term care facilities

Pregnant women and women up to two weeks postpartum

People with weakened immune systems

People who have chronic illnesses, such as asthma, heart disease, kidney disease, liver disease and diabetes
How can I prevent the flu?
Many times, the flu can be prevented with a seasonal flu shot. But that doesn't always make you 100% protected. There are ways to help limit your chances of getting the flu, or to stop the spread of the flu, including:
Washing your hands often and thoroughly or use an alcohol-based hand sanitizer

Wear a face mask that covers your nose and mouth.

When not wearing a face mask, cover your coughs and sneezes with a tissue or cough/sneeze into the inner bend of your elbow if tissues are not available.

Avoiding crowded areas or people you think may have the flu. If you are sick, stay at home for at least 24 hours after your fever goes away (without the use of fever-reducing medicines) to protect others.
What is the difference between the flu and COVID-19?
While the flu and COVID-19 are both contagious respiratory illnesses with similar symptoms, they are caused by different viruses. COVID-19 is caused by infection with a new coronavirus (SARS-CoV-2) and flu is caused by infection with influenza viruses. A flu vaccine will not protect you against COVID-19.
More information about flu season and COVID-19