Palliative Care
Palliative care focuses on helping relieve pain, as well as symptoms and stress of chronic or serious life-limiting illnesses. Patients will receive treatment for pain and other symptoms, in addition to treatment options for their illness. Our palliative care team, which includes medical social workers, is available to help patients and their families with community resources and support. We are available to assess whether you need palliative care and can begin your care during your stay in the hospital. Once you are home from the hospital, we can continue to provide you palliative care in your home as well.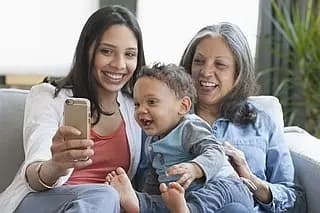 Conditions Treated
A few common conditions treated include:
Home health aides

On-call nurses for 24/7 medical needs

Ostomy care

Medical social work

Nutritional consultations

Physical therapy

Wound care
Testing & Treatment Options
A few common tests and treatments include:
Managing your symptoms

Understanding your treatment and care options

Coordinating your care after you are home from the hospital

Transitioning to another level of care if you need it, including home care or hospice

Planning for end of life care, including helping you complete advance healthcare directives

Managing your emotional and spiritual needs
Our Providers
Palliative care is provided by members of our trained team including medical director, physicians, nurses, social workers, therapists, home health aides and counselors.
PMG Provider Directory
CLINICS & FACILITIES
Palliative medicine is offered through Presbyterian Healthcare at Home, as well as a variety of Presbyterian Medical Group clinics in Albuquerque and Rio Rancho.
Presbyterian Healthcare at Home 8100 Constitution Pl. NE, Suite 400 Albuquerque, NM 87110 Phone: 505-559-6058 Hours: Monday-Friday, 8 a.m. to 5 p.m.
Presbyterian Medical Group Primary Care Clinics 3901 Atrisco Dr. NW, Albuquerque, NM 87120 8800 Montgomery Blvd. NE, Albuquerque, NM 87111 5550 Wyoming Blvd. NE, Albuquerque, NM 87109 8300 Constitution Ave. NE, Albuquerque, NM 87110
Presbyterian Cancer Care 8300 Constitution Ave. NE, Albuquerque, NM 87110 2400 Unser Blvd. SE, Rio Rancho, NM 87124
Related Services / Programs
Home Healthcare Hospice Care Hospital At Home Primary Care Cancer Care