Substance Use Disorder Treatment
Our goal is to meet you where you are in your substance use recovery – acknowledging that there is need for change, that you are ready for change, and that recovery is possible. We provide assessment and support when you are struggling with family, relationship, work, health, and legal issues due to substance abuse. Our services include individual substance use disorder counseling and referral for medication management as needed, for adults and adolescents (age 13 and up).
Presbyterian's substance use treatment program combines education with individual therapy, as well as providing support and community resources to assist with your recovery.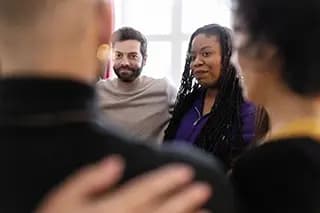 CLINICS & FACILITIES
Recovery Programs for Substance Use Disorder in Albuquerque on Kaseman Ct
LOCATION
Located in the Presbyterian Medical Group Child and Adolescent Behavioral Health Clinic
8312 Kaseman Ct. NE Albuquerque, NM 87110 Phone: 505-291-5300
Related Services
Outpatient Behavioral Health Inpatient Behavioral Health Primary Care