Become an Organ Donor
More than 114,000 people are waiting for a life-saving organ transplant in the United States. By donating your organs and tissue as a living donor and after you die, you can save up to eight lives and help heal the lives of more than 75 people. Your registration serves as a symbol of hope to patients who have been waiting.
83% of patients waiting are in need of a kidney

Every 10 minutes, another person is added to the waiting list

The average wait time for a kidney from a deceased donor is three to five years

Nearly 2,000 children under the age of 18 are on the national transplant waiting list

Living donors can provide a kidney or part of their intestine, liver or lung to a waiting patient
You can register to become an organ donor the next time you're at the Motor Vehicle Division (MVD), or you can learn more about donation and register through New Mexico Donor Services. It is important to let your loved ones know you would like to be a donor.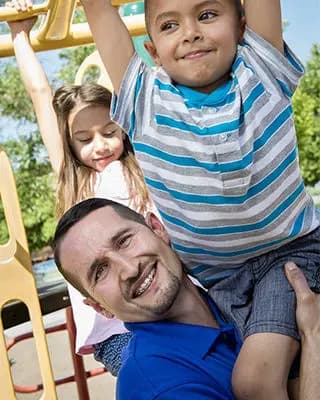 Become an Organ Donor
Presbyterian Transplant Services partners with New Mexico Donor Services, a leading organ procurement organization, and are certified by the United Network of Organ Sharing (UNOS) and Medicare (CMS). We are also contracted with the National Kidney Registry to offer kidney paired donation to our patients.
Donor Education and Links of Interest
New Mexico Donor Services United Network of Organ Sharing National Foundation for Transplants U.S. Dept of Health & Human Services Organ Donation & Transplantation Presbyterian Transplant Services Kidney Living Donation