Transplant Donor Surgery
Jack and Amanda describe the incredible impact of a life-saving organ transplant through living donation. Along with answering questions about the process with Presbyterian Transplant Services, Amanda describes her relationship with Jack, who she donated one of her kidneys to. To her, becoming a living kidney donor was the easiest decision she's ever made, saying, "I need Jack more than I need my kidney."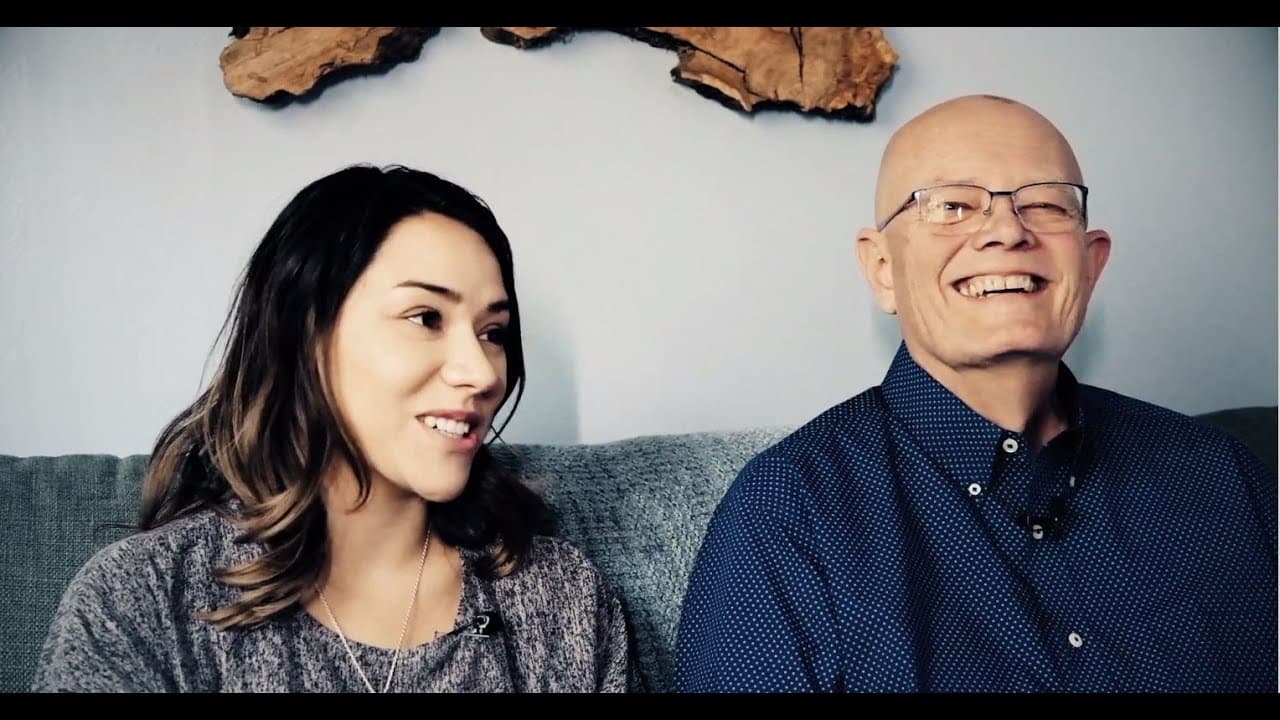 Types of Donation Surgery
Living Kidney Donation (also known as nephrectomy)
In living kidney donation, the donor has one of their two kidneys removed and this kidney is then transplanted into the recipient. This surgery is also called a nephrectomy (or kidney removal surgery). The donor is often someone who knows the transplant recipient, but not always. Donors will undergo both a medical history evaluation and a thorough workup to make sure they are healthy enough to donate a kidney. In addition, they will undergo a screening process to make sure their donated organ will be compatible with the intended transplant recipient. The Transplant Services team can answer any questions and discuss the donor process in more detail with you if you are interested in becoming a living kidney donor.
Getting Started/How Does the Living Donation Process Work?
All potential living-kidney donor candidates must self-refer to Presbyterian Transplant Services. Potential donors will go through an initial screening process, as well as medical and blood tests to be sure they are in good health with normal kidney function and anatomy. The Transplant Services team will provide an education packet with more in-depth information about the process, as well as several forms to fill out and return as soon as possible to continue the process.
If you qualify as a living-kidney donor, our transplant team will coordinate the entire process and walk you through every step.
For a step-by-step description of the kidney donor process, please see below.
Before Surgery
Referral: Living donors must self-refer to Presbyterian Transplant Services. It is against the law to sell or solicit organs in the United States. You can refer yourself by calling the Living Donor Transplant Coordinator at (505) 563-6472, toll free (800) 597-7217, or by emailing Presbyterian's living donor transplant coordinator at mrains3@phs.org. You can also download, print, fill out and mail in the Donor Demographic Information form.
Donor Demographic Information Form
Living Donation Evaluation
There are several tests and exams that potential living donors must complete during their evaluation to be considered as a living donor. Potential living-kidney donors should be healthy and have normal kidney function and anatomy. Routine health maintenance testing is not covered by Transplant Services and are the donor's responsibility. All other tests, evaluation and studies listed below will be provided by Transplant Services. The transplant surgery and hospital stay will be covered by the donor's insurance.
See below for a list of evaluations and tests that a potential donor will need to complete as part of the donor process.
Health Maintenance: All of the donor's required health maintenance testing needs to be up-to-date. Note that these tests are not paid for by Transplant Services and are the donor's responsibility. Required health maintenance testing includes regularly scheduled Pap smears for all women, yearly mammograms for women over 40 years old, and routine colonoscopies for both men and women donor candidates over 50 years old.

Blood Type Compatibility: This test, which requires a blood sample, is the first step in determining donor/recipient compatibility. A positive (+) or negative (-) in blood type does not matter in organ donation.
| Recipient Blood Type | Donor Blood Type |
| --- | --- |
| | |
| | |
| | |
| | |
Fasting Blood Work: This test helps us check to see if your blood sugar levels get too high after drinking the solution we provide. High blood sugar levels can mean you have a risk for developing diabetes in the future. You should plan on being at the lab for at least three hours for this blood test. You will fast (or not eat or drink anything except for water) for at least 12 hours before having your blood drawn.

24-Hour Urine Collection: If all of the fasting blood work has normal results, we will ask that you collect all of your urine for a 24-hour period. We know that removing one of your kidneys will decrease your overall kidney function by 25 to 30 percent. This will help us evaluate your baseline kidney function to see if we can safely take away that 25 to 30 percent of your baseline function.

Initial Cross-Match: During the initial cross-match, the tissue-typing lab mixes your blood with the recipient's blood to make sure there is not a reaction. If there is a reaction, we know that the recipient would reject your kidney if we transplanted it in them.

Transplant Services Evaluation: If your initial cross-match has no reactions, we will have you come to the transplant clinic to meet with the team. Your first appointment will be approximately four hours long. You will meet with the living-donor nurse coordinator, the living-donor kidney doctor (nephrologist), and our social worker. We will go over the informed consent process with you. If you decide to move forward after meeting with us, we will ask you to do more lab work, a chest X-ray, and an EKG. We will also schedule a CT scan of your abdomen.

CT Scan: The CT scan helps us make sure you have two kidneys, as well as evaluate the anatomy of your kidneys. If you have only one kidney, have too many blood vessels supplying blood flow to your kidneys, or have a medical condition such as stones or cysts, you will not qualify to be a living-donor. These conditions may not cause a problem for you with two functioning kidneys, they could put you at risk if we were to take one of your kidneys away.

Surgeon and Independent Donor Advocate Evaluation: After the CT scan results are available for review, we'll set up an appointment for you to meet with the surgeon and our independent living donor advocate. The surgeon will review all of the surgical risks with you and will be your primary care provider while you are in the hospital. The independent living donor advocate is someone who works for Presbyterian but does not work for Transplant Services. The advocate's job is to protect the rights of living donors and potential living donors by making sure the transplant team has provided the needed information to help them make an informed decision.
Post-Donation Follow-up Care
As a living kidney donor, you won't need to change your lifestyle after donation. However, we do encourage you to follow a healthy lifestyle and have appropriate follow-up care.
Eat healthy foods and get plenty of exercise. Avoid gaining too much weight as this may lead to medical conditions, such as high blood pressure or diabetes, which may affect your remaining kidney.

We recommend that you have an annual follow-up with a primary care physician to assess your overall general heath, including blood pressure and blood and urine tests to check your kidney function. Future health maintenance exams, medical care for urgent or serious conditions and keeping health insurance up to date are extremely important after kidney donation.

We will provide lab orders for blood work that you should have done at three months, six months, one year and two years after donation. The transplant coordinator will contact you to discuss the results and request other medical information, if needed.

If you have an infectious disease or health condition that needs immediate care during the first two years after donation, may need to be reported to local, state or federal public health authorities and will be shared with your recipient's transplant care team. It will also be reported in the OPTN Patient Safety Portal.

We are required by UNOS/OPTN to submit your medical information for two years after your organ donation. By agreeing to be a living donor, you are agreeing to the follow-up required by the Transplant Services team.

Make sure to notify your doctors in the future if you are prescribed a new medication or require a procedure that uses intravenous dye (such as a CT scan or angiogram). These procedures may need to be modified because you only have one kidney.
FAQs and Patient Resources
Why should I consider living kidney donation?
A kidney transplant is a treatment option for patients who have been diagnosed with kidney failure. A kidney from a living donor can offer patients with chronic kidney disease an alternative to waiting several years for a kidney from a deceased donor. It may offer an improved quality of life without having to depend on dialysis.
Kidneys from a living donor can be transplanted sooner and patients usually experience fewer complications. In general, living-donor will function longer than deceased-donor kidneys.
Do I have to be related to the recipient to donate a kidney?
Most living-kidney donors are family members and friends of someone who needs a kidney transplant, but they do not need to be related. Some donors come forward with no specific recipient in mind, these donors are considered altruistic, or non-directed donors.
Can anyone donate a kidney?
In most cases, if you are in good health with normal kidney function and anatomy, you can be a kidney donor. There are some medical conditions that might prevent you from being a living-kidney donor.
If you are unsure if you are a donor candidate, please contact Presbyterian Transplant Services for further information.
How can I find out more about organ donation?
More than 114,000 people are waiting for a life-saving organ transplant in the United States. By donating your organs and tissue as a living donor and after you die, you can save up to eight lives and help heal the lives of more than 75 people. Your registration serves as a symbol of hope to patients who have been waiting.
Registering to donate organs is easy! You can register to become an organ donor the next time you're at the Motor Vehicle Division (MVD), or you can learn more about donation and register through New Mexico Donor Services. It is important to let your loved ones know you would like to be a donor so they can respect your wishes.
Where can I find more information online about becoming a donor?
Clinics & Facilities
Transplant Services in Albuquerque at Presbyterian Hospital
Our Providers
Our transplant team consists of a multidisciplinary panel of surgeons, physicians, nurses, social workers, transplant coordinators, and donor advocates.
Related Services