Pediatric & Adult Congenital Cardiology
Presbyterian Pediatric and Adult Congenital Cardiology is an interdisciplinary team of board certified specialists, including a pediatric interventionalist, pediatric cardiologists, neonatologists, pediatric nurses and other specialists with training in the latest diagnostic and therapeutic procedures. This team collaborates with our pediatric and adult congenital cardiothoracic surgeon when surgical treatment is needed.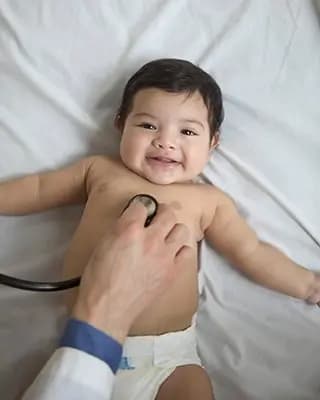 Conditions Treated
Aortic stenosis

Atrial septal defect (ASD)

Atrioventricular septal defect (AV canal)

Anomalous coronary arteries

Coarctation of the aorta (CoA)

Fetal and perinatal cardiology

Endocarditis

Marfan syndrome

Myocarditis

Patent ductus arteriosus (PDA)

Pericarditis

Rheumatic tetralogy

Transposition of the great arteries (TGA)

Tricuspid atresia

Anomalous venous connections

Single ventricles (including Glenn and Fontan procedures)

Truncus arteriosus

Ventricular septal defect (VSD)

Pectus excavatum and carinatus
Testing & Treatment Options
ASD device closure

VSD device closure

PDA device closure

Pulmonary/tricuspid/mitral/aortic valvuloplasty

Transcatheter pulmonary valve replacements (Melody procedure)

Transcatheter tricuspid and mitral replacements

Echocardiogram/eectrocardiogram
Our Providers
Consultations for pediatric and adult congenital cardiology and heart surgery are available at the Presbyterian Hospital Physician Office Building in downtown Albuquerque. Consultative pediatric cardiology appointments are also available in Santa Fe and Farmington.
PMG Provider Directory
CLINICS & FACILITIES
Congenital Cardiology in Albuquerque at Presbyterian Hospital Congenital Cardiology at Santa Fe Medical Center Congenital Cardiology in Farmington on S Schwartz
Related Services / Programs
Cardiology Cardiothoracic Surgery Children's Health Pediatric Inpatient Services Pediatric Surgery