Presbyterian Cancer Care
Presbyterian Cancer Care has a wide range of diagnostic, treatment and support services for our cancer patients and their families. We also provide many different types of support including:
Nurse navigators

Pastoral care

Physical therapy and rehabilitation

Financial counseling

Quality of life support

Family support groups

Oncology medical social workers

Pharmacist services on site

Hospice

Nutrition planning

Home healthcare and paramedicine in partnership with Albuquerque Ambulance Service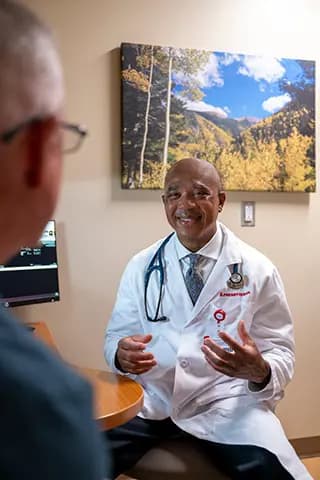 Our support services start with our nurse navigators who assist patients with various types of cancer diagnoses coordinate care. Our team can also provide physical therapy for patients who have undergone surgery or may be debilitated by their treatments, social work assistance to understand community resources available to them, as well as help with meal planning for nutritional support. We also provide support for family members to assist them in coping with the unique challenges of supporting a cancer patient. For more information on these services, please see below.
Patient Support Resources