Chaplaincy Services Staff
The Director of Chaplaincy Services is primarily responsible for the overall operation of the Spiritual Care Department, inclusive of the education and pastoral service elements.
CONTACT INFORMATION
Presbyterian Hospital, Department of Chaplaincy Services P.O. Box 26666 Albuquerque, NM 87125-6666 Phone: 505-841-1191 Fax: 505-841-1960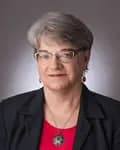 CHAPLAIN BETH GINGRICH - Critical Care Chaplain
Elementary Education from Kansas and UNM. Master of Divinity from AMBS in Elkhart, IN. 30 years of Chaplaincy Work. Born in Northern Illinois, studied in Kansas, Indiana and New Mexico. Taught school in Bolivia for 2 years and adopted a son from Texas. Beth covers Critical Care Floors: ED, AIC and IMC. Ordained in The Mennonite Church in The Bronx, NYC.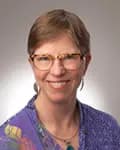 CHAPLAIN MARY CATHERINE CASEY - MDiv BCC
Staff Palliative Care and Medical Specialty/Oncology Unit Mary Catherine is Catholic and had the opportunity to study with teachers from religions of other traditions, Buddhist, Native American, and Sufi.  Rooted in her Catholic tradition her spiritual care has been influenced as well by the other traditions. She has had extensive training and experience in integrative medicine practices, including visualization, breath work and energy work.
She has been a chaplain for twenty years. Chaplain Residency: University of MN, 1995-96 Masters of Divinity: Harvard Divinity School 1992-1995 Bachelors of Art: Clarke College, Dubuque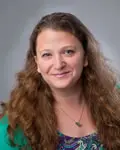 KELLY GREGORY - Staff Chaplain
Women and Children Units Staff Chaplain Kelly is the Women & Children Units Staff Chaplain. She received her Masters of Divinity at University of Dubuque Theological Seminary, Dubuque Iowa, is ordained through the Presbyterian Church (USA) and Board Certified through the Association of Professional Chaplains. She has been a chaplain for 8 years. Kelly is so glad to be back in New Mexico, where she grew up, and to be close to family. She has two sons. Kelly loves children and the people who care for them.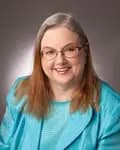 LISA EASTERLING - Staff Chaplain at Rust Hospital
The Reverend Lisa Lani Easterling Presbyterian Church (USA), Lead Chaplain/Spiritual-care Provider at Presbyterian Rust Medical Center, Rio Rancho, New Mexico.
The quote by Pierre Teilhard de Chardin, "We are not human beings on a spiritual journey. We are spiritual beings on a human journey." speaks to Lisa's desire to connect with people on a spiritual level to assist them in tapping into their own spiritual resources.
Lisa completed the Clinical Pastoral Educational Program in 2011 at East Jefferson General Hospital in the Greater New Orleans Area. Her clinical assignment was on the In-patient Oncology Units and she also served on the hospital-wide Palliative Care Team.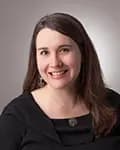 REV. LAURA KUSTER - Cardiac Critical Care Staff Chaplain
Laura is an ordained minister in the Presbyterian Church and serves as the cardiac critical care staff chaplain. Laura grew up in Minnesota, but has lived in Europe and the southeastern United States. She moved to New Mexico in 2007, and completed her chaplaincy internship and residency at Presbyterian Hospital and Presbyterian Kaseman Hospital. She earned a master's degree in humanrelations in 2003 and a Master of Divinity in 2007. In addition, she is a nationally board certified massage therapist and a certified healing touch practitioner. Laura will earn her board certification in chaplaincy in June 2017.