Presbyterian Health Plan Board of Directors
Inspired by the purpose to improve the health of the patients, members and communities served, the Presbyterian Health Plan Board of Directors is comprised of a diverse group of dedicated community members who are focused on improving health, improving the experience of care, and improving the affordability of healthcare.
The Presbyterian Health Plan Board of Directors is charged with the oversight of a health maintenance organization and a health insurance company. Presbyterian Health Plan provides health care financing through products and services designed and delivered to prevent illness and coordinate care for more than 607,000 members throughout New Mexico and beyond.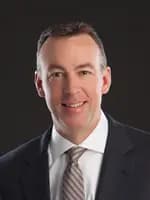 DALE MAXWELL - Chair
Dale Maxwell serves as President and CEO of Presbyterian Healthcare Services, a private, not-for-profit healthcare system in New Mexico, and the state's largest provider of healthcare.
Mr. Maxwell has been with the organization since 2000. During his tenure at Presbyterian, Mr. Maxwell has served in a variety of senior leadership positions throughout Presbyterian's integrated healthcare system. As Executive Vice President and Chief Administrative Officer, Mr. Maxwell oversaw all financial aspects of the organization as well as Information Technology, data and analytics and market development and expansion.
In his previous role as Senior Vice President and Chief Financial Officer, Mr. Maxwell led a successful strategy to issue $375 million in taxable and tax-exempt debt. He also successfully implemented an investment strategy to minimize the risk of the organization's defined benefit pension plan and oversaw the building of a new administrative office complex.
Previously, Mr. Maxwell served as Vice President and Chief Financial Officer of the Presbyterian Delivery System, Vice President and Chief Operating Officer of Presbyterian Medical Group, and Vice President and Chief Financial Officer of Presbyterian Health Plan. Mr. Maxwell serves as a member of the Board of Directors for Albuquerque Ambulance Service.
Mr. Maxwell earned a Master of Healthcare Administration degree from Seton Hall University in Orange, New Jersey, and a Bachelor of Accountancy degree from New Mexico State University in Las Cruces, New Mexico.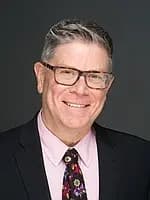 JOHN H. BELL
John Bell recently served as the Vice President of Enterprise Digital Marketing for Travelers American Insurance Company in Hartford, CT. Travelers Insurance Company is a top property casualty insurer in the industry with more than 160 years in the business.
Mr. Bell joined Travelers in 2013 and has built the digital marketing and experience discipline at Travelers, a publicly traded company with annual revenue of $27b and operations in five global markets. He established the central digital marketing team and has designed programs to drive demand in commercial insurance and personal insurance and deployed social selling programs to enable the insurance sales channel to engage the connected customer.
Prior to joining Travelers, Mr. Bell held the Global Managing Director position for Ogilvy where he led the innovative, global, marketing practice Social@Ogilvy with over 550 team members in over 35 countries.
Mr. Bell serves on the Word of Mouth Marketing Association Board and has taught graduate studies at Johns Hopkins University in Digital Marketing and Communications.
Mr. Bell earned his Bachelor of Arts Degree in European History and has completed course study at Annenberg School of Communications from the University of Pennsylvania, Philadelphia.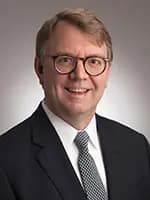 DENNIS BOLIN
Dennis Bolin is the Chief Experience Officer/Member Engagement for Health Plan Alliance, where he has served since 2005. He has more than 25 years of experience working with health care delivery systems, health plans and physicians. His skills are in the areas of marketing, customer service, strategic planning and product management.
Mr. Bolin has worked with large regional integrated networks that include health plans, nationwide diversified health care providers, a big-five consulting firm, and large multi-location, multi-specialty physician groups. He has an MBA in marketing from Kellogg Graduate School of Management at Northwestern University and a Master of Arts degree in Dispute Resolution from Southern Methodist University.
Mr. Bolin's current responsibilities with the Health Plan Alliance include membership relationships and engagement, understanding members' strategic priorities, identifying trends to include in Alliance programing, new member recruitment, and support of key peer groups. He is the project lead for the Alliance's programs on ICD-10, exchanges and other health care reform topics.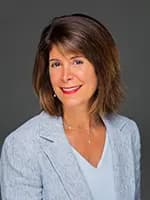 JOAN BUDDEN
Joan Budden has more than 30 years of experience in the health insurance industry and retired in 2021 from her role as President and Chief Executive Officer of Priority Health, a $6.5 billion health plan serving more than one million members. Under Ms. Budden's leadership, Priority Health became the second largest health plan in Michigan and the third largest provider-sponsored health plan in the country.
Prior to serving as President of Priority Health, Ms. Budden served as the Chief Marketing Officer with responsibility for employer solutions and direct-to-consumer markets as well as corporate marketing and brand management. Before joining Priority Health, Ms. Budden completed more than 20 years at Blue Cross and Blue Shield of Michigan, where she held leadership roles in the Individual Market, the IT Corporate Project Management Office, Strategic Planning, and Health Policy and Product Development.
Ms. Budden has served on numerous boards spanning publicly-traded, privately-held, and non-profit organizations. She is the previous Chair of the Grand Rapids Chamber of Commerce as well as the Michigan Women's Foundation Board. She served on the Boards of Detroit and Grand Rapids Economic Clubs, Van Andel Institute, Grand Rapids Area Chamber of Commerce, Universal Forest Products, Independent Bank, Michigan Women's Foundation, and ASI, a wholly-owned subsidiary of AARP. She is also a former board member of the Children's Center in Detroit, Frederik Meijer Gardens, and the YMCA of Greater Grand Rapids.
Ms. Budden earned a Master of Public Administration degree from Wayne State University in Detroit, Michigan and a Bachelor of General Studies degree from the University of Michigan in Ann Arbor, Michigan.
BRANDON FRYAR
Brandon Fryar serves as president of Presbyterian Health Plan (PHP), a subsidiary of Presbyterian Healthcare Services, a private, not-for-profit, integrated healthcare system in New Mexico and the state's largest provider of healthcare. PHP is the largest private company in New Mexico and provides approximately 640,000 members with commercial, Medicare Advantage and Managed Medicaid plans.
Previously, Mr. Fryar was chief financial officer of PHP. Prior to joining Presbyterian, he was a partner at Moss Adams LLP, where he led the development of a healthcare audit and consulting practice. Mr. Fryar began his career with KPMG, LLP, where he served in a variety of audit and consulting capacities specializing in healthcare and property and casualty insurers.
He serves as a member of the PHP Board of Directors, as well as on the boards of several other organizations, including the Alliance of Community Health Plans, the New Mexico Health Insurance Exchange, Baylor Scott & White Health Plan, and Albuquerque Ambulance Service.
Mr. Fryar earned his bachelor's degree in accounting from New Mexico State University.
DENISE GONZALES, MD
Denise Gonzales, MD, is the Medical Director, Adult Medical Specialties and Neuroscience, as well as a practicing pulmonary and critical care physician, for Presbyterian Medical Group. Dr. Gonzales joined Presbyterian Healthcare Services in 2007 and was the founding Medical Director of Presbyterian's first 21st century hospital, Presbyterian Rust Medical Center.
Dr. Gonzales is Vice Chair of the Board of The ASK Academy, a science, technology, engineering and math innovation school in Rio Rancho, New Mexico. She is also a Board member of the Burrell College of Osteopathic Medicine. She has been inducted as a Fellow in the Society of Critical Care Medicine.
During the COVID-19 pandemic, Dr. Gonzales served as a Public Health Emergency Disaster Response leader with Presbyterian Medical Group, Presbyterian Healthcare Services, the State of New Mexico Central Command Center, and the Medical Advisory Team to the Governor of New Mexico.
Dr. Gonzales was born and raised along the U.S.-Mexico border in rural southern New Mexico. Her childhood experiences engendered a passion for improving the lives of others, particularly the disadvantaged. Her mission to improve the health of all New Mexicans includes changing the way care is delivered by using telemedicine to access rural communities and focusing on population health.
After earning bachelor's and master's degrees in Biomedical Engineering, she earned her Medical Degree from the University of New Mexico and completed her residency in internal medicine at the University of Texas Health Science Center. She then completed the joint National Institutes of Health and Johns Hopkins Pulmonary and Critical Care fellowship program.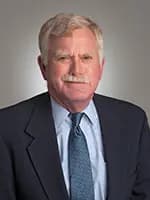 WILLIAM ROBINSON, JR.
William Robinson, Jr. recently completed a forty-five year career as an employee benefit professional. His last position was Area Senior Vice President at Gallagher Benefit Services, the employee benefit subsidiary of Arthur J. Gallagher and Company, an international insurance and risk management firm.
During his tenure, Mr. Robinson served as managing or co-managing employee benefit consultant to many large, national public sector employers and plan sponsors. In New Mexico, he provided consulting services to the State of New Mexico Risk Management Division, New Mexico Public Schools Insurance Authority, New Mexico Retiree Health Care Authority and Albuquerque Public Schools, as well as the University of New Mexico, University of New Mexico Hospital, and other cities and counties. As a result, he a strong understanding of health care delivery and funding from the large public employer benefits perspective.
Mr. Robinson resides in suburban Denver, Colorado and has served on numerous non-profit boards. Mr. Robinson has a B.A. (with honors) from the University of California, Riverside and an MBA (with distinction) from the Anderson School at University of California, Los Angeles. He attained the Fellow of the Life Management Institute (FLMI) and Registered Health Underwriter (RHU) professional designations.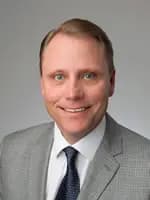 DOUG SMITH
Doug Smith has served as Executive Vice President for Presbyterian Medical Services in Santa Fe, New Mexico since 2000; he first joined the organization in 1995. In his current role, Mr. Smith provides operational oversight of the organization's more than 100 programs statewide, including approximately 50 Federally Qualified Health Centers (FQHC) Community Health Centers which provide medical, dental and behavioral health services, as well as homecare and hospice programs, Head Start/Early Head Start, residential treatment programs and other community-based collaborative projects.
Mr. Smith has been involved with many community and professional organizations, and currently serves on the Board of Directors of Leadership New Mexico. He is a member of the Southwest Primary Care Association, National Association of Community Health Centers, American College Healthcare Executives, and the New Mexico Primary Care Association, Legislative Committee.
Mr. Smith received a Bachelor's of Business Administration degree in Finance from New Mexico State University and is a graduate of the 2004 Leadership New Mexico Core Program.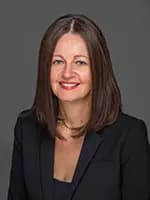 KRISZTINA UDVARDI
Krisztina Udvardi has more than 15 years of experience in non-profit management and is the Chief Executive Officer of All Faiths Children's Advocacy Center, a dynamic behavioral health agency specializing in advocating for children and families affected by trauma. The Children's Advocacy Center is a child-friendly facility in which law enforcement, child protection, prosecution, mental health, medical and victim advocacy professionals work together to investigate abuse and help children heal from trauma through therapy, case management and wraparound services.
Ms. Udvardi is the immediate past President of the New Mexico Behavioral Health Providers' Association and serves as the Treasurer of the National Board of Directors for the Child Welfare League of America in Washington, D.C. She has been recognized with Business Weekly's Top CEO Award and the Women of Influence Award and has served on the City of Albuquerque's Mayor's Task Force on Child Abuse.
Ms. Udvardi became a member of the greater Albuquerque community after relocating from Budapest, Hungary in 2000. She earned a Master of Business Administration degree from the University of New Mexico as well as a Master in Political Science degree and a Bachelor in German Linguistics and Literature degree from a public university in Budapest, Hungary.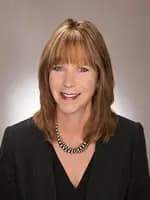 HELEN WERTHEIM
Helen Wertheim graduated in 1984 with a bachelor's of arts degree from the University of Arizona and began her career in the financial services industry in Phoenix, Arizona. In 1988, she moved back to Albuquerque and served as President and CEO of Charter Insurance Services, which was nationally recognized for performing in the top quartile of same size agencies for operational efficiency and financial management, successfully selling the business in 2009. Her specialties include financial management, operational efficiency, and community and social relationship building.
Ms. Wertheim has been very active in community affairs serving on a number of boards including the United Way of Central New Mexico, the Greater Albuquerque Chamber of Commerce, the YWCA of Central New Mexico, and the International Women's Forum New Mexico. She was a founding member of the United Way's Women In Philanthropy Council, and a Governor's appointee to the New Mexico Commission on the Status of Women. She is a graduate of the Leadership Albuquerque Class of 2000.