Presbyterian Healthcare Services Board of Directors
​Consistent with our nonprofit, community-based mission, Presbyterian is accountable to a Board of Directors comprised of a diverse group of dedicated community leaders.
The Presbyterian Healthcare Services Board of Directors is charged with the oversight of the state's largest integrated healthcare organization, offering financing, physician, hospital and ambulatory healthcare services.
The Board assumes the fiduciary role for the organization and delegates the day-to-day management to a leadership team comprised of a Chief Executive Officer, subordinate officers, and other managers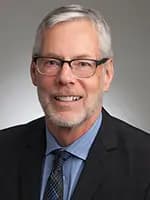 NORMAN P. BECKER, CLU - Chair
Norm Becker recently retired from New Mexico Mutual as President and CEO and has vast experience in the business of insurance and health care. Mr. Becker's former roles include 20 years with Blue Cross Blue Shield plans, with the last seven of those years as CEO of Blue Cross Blue Shield of New Mexico. He also served as President and CEO of Lovelace Health System from 2003-2006, a system of hospitals, a multi-specialty medical group, health plan and medical laboratory.
Mr. Becker is an active leader in the community. He is a member of the Board of Directors for PNM Resources, member of the Community Board of Directors for Bank of Albuquerque, past-chair of the Greater Albuquerque Chamber of Commerce and Leadership New Mexico, as well as former chair of United Way of Central New Mexico. He currently or previously served on the Board of United Way of Central New Mexico, Leadership New Mexico, Blue Cross and Blue Shield Association, and National Hispanic Cultural Center Foundation. Mr. Becker was honored as a Top Performing CEO by New Mexico Business Weekly in 2010. Mr. Becker earned his Master's in Health Care Administration from the University of Colorado.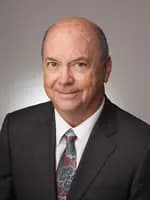 KIRBY JEFFERSON - Vice Chair
Kirby Jefferson retired from Intel Corporation in 2015 after thirty-five years of service, including eight years as General Manager at the production site in Dalian, China (Fab 68), and most recently as Vice President of Technology and Manufacturing and Plant Manager at the Rio Rancho manufacturing site. He was responsible for nine factory startups and all site operations at Fab 11X in Rio Rancho, which fabricates many of Intel's state-of-the-art semiconductor products.
In 2009, the Chinese government honored him with the "China Friendship Award," China's highest recognition for contributions to the country's economic development by foreign experts. In addition, Fab 68 earned Intel's highest team award, the Intel Quality Award, in 2012.
Mr. Jefferson is a native New Mexican and earned both his bachelor's degree and Master's of Business Administration degree from the University of New Mexico. Mr. Jefferson's connection to the Rio Rancho community and beyond has been demonstrated through service on various community boards, including the United Way of Central New Mexico Board of Directors and the Board of Mission: Graduate.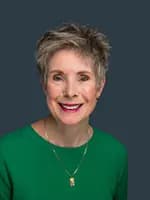 BARBARA BALIK, RN, EDD
Dr. Barbara Balik is a former hospital CEO, patient care executive, chief nursing officer, and leader of quality and safety within a large healthcare system. She has more than 25 years of strategic and operational experience in healthcare and is a nationally recognized expert in transformational healthcare leadership and healthcare safety and quality. Her career, research, and educational pursuits reflect a long-term passion for transforming healthcare.
Dr. Balik works with healthcare leaders to build systems and cultures for quality, safety, partnerships with patients and families, team members' joy in work, and enhanced value. As an experienced healthcare executive, educator, writer, and consultant, Dr. Balik has successfully worked with executive leaders internationally in large healthcare organizations, community-wide collaborations, and physician practices to achieve thriving partnerships and redesign organizational systems. She skillfully builds the leadership skills and systems to transform healthcare.
Dr. Balik is a Senior Faculty member with the Institute for Healthcare Improvement and co-founder of Aefina Partners. She received her Doctor of Education in organizational leadership from the University of St Thomas, and her Master's in Maternal Child Health and Neonatal Nursing from the University of Minnesota.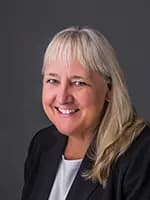 MARJORIE BESSEL, MD
Marjorie Bessel, M.D. currently serves as the Chief Clinical Officer at Banner Health in Phoenix, Arizona and is responsible for clinical performance across the system that includes 30 hospitals (academic centers, community hospitals, critical access hospitals), surgi-centers through a joint venture, urgent care, clinics, home care, hospice and other care delivery sites. She also has direct responsibility for information technology, informatics and performance improvement. Additionally, Dr. Bessel has led Banner Health's COVID-19 emergency operations response. Her clinical background is as a hospitalist, and she maintains board certification and staff privileges. She graduated from Rush Medical College in Chicago, Illinois and completed her residency and chief residency at Rush Presbyterian St. Luke's Medical Center. She is passionate about empowerment of patients through transparency of an individual's clinical information. Dr. Bessel was recognized by Modern Healthcare in 2021 as one of the top 25 Women in Healthcare.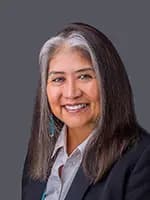 GAYLE DINE'CHACON, MD
Gayle Chacon, M.D. is Dine' and originally from Chinle, Navajo Nation. She is a family medicine physician who has provided direct medical services to mostly underserved populations in the Pueblo of Sandia, Pueblo of Jemez, Navajo Nation, First Nations Health Source, Albuquerque Indian Health Center, Bernalillo County Juvenile Detention Center, and University of New Mexico (UNM) Hospital. Dr. Dine'Chacon graduated from the UNM School of Medicine and recently retired from UNM as Professor Emerita. She founded and developed the Center for Native American Health at UNM Health Sciences, which fostered partnerships with New Mexico's 22 tribes, pueblos and nations in addressing their most pressing health and public health concerns. Dr. Dine'Chacon previously served as Surgeon General for the Navajo Nation, is the recipient of the 2013 M. Alfred Haynes Research Training Institute for Social Equity Research Scientist Award and served as an Advisory Committee member to the Office of Minority Health, Department of Health and Human Services.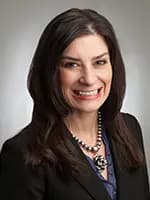 ANGELA GALLEGOS-MACIAS, MD
Dr. Gallegos-Macias is a board-certified family medicine physician who serves as a Medical Director for Presbyterian Medical Group.
Dr. Gallegos-Macias received her bachelor's degree in psychobiology from Occidental College in Los Angeles, California. She earned her medical degree from the University of New Mexico School of Medicine.
Dr. Gallegos-Macias has provided primary care to patients of all ages in Albuquerque's South Valley since 2007 and focuses on chronic disease states such as diabetes and hypertension. She has a passion for population health and preventive care. She also specializes in infant/toddler care and adolescent and women's health.
In her passion for her community, Dr. Gallegos-Macias serves as the physician representative for South Valley Mobile Market, Healthy Here Initiative, and the Fresh Rx Program. In addition to serving on the Presbyterian Healthcare Services Board of Directors, Dr. Gallegos-Macias serves on the Presbyterian Medical Group Executive Council, to which she was elected in 2014. She was the first recipient of the Presbyterian's Rising Star Award in 2017.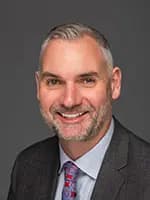 JASON HARRINGTON
Jason Harrington has served as Chief Executive Officer of HB Construction since 2005 and is a member of the company's Board of Directors. He is a 26 year veteran of the architecture, engineering, construction industry, with experience as both a contractor and developer. Mr. Harrington earned a Bachelor of Science degree in Construction Management from the University of New Mexico's School of Engineering.
Mr. Harrington has led more than $1 billion in commercial project deliveries across the Southwest. In addition to managing year-over-year growth at HB Construction since 2012, he oversees the company's award-winning culture and customer service practices. He earned the Rust Award for Excellence in Ethical Business Practice in 2019 and his organization is a seven-time New Mexico Business Weekly Best Place to Work winner.
As a builder of high-performing teams, Mr. Harrington partners with clients in a range of sectors, including medical, higher education, justice, defense, and commercial. His experience gives him a unique understanding of capital investment, diversification, and growth strategies.
Philanthropy and community building are core commitments for Mr. Harrington. In addition to making community reinvestment part of HB Construction's purpose, he consistently provides direction for New Mexico nonprofits. He is a past-chair of the United Way of Central New Mexico, a board member of the Albuquerque Econom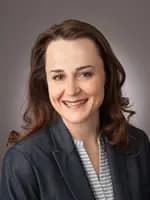 LESLIE HOFFMAN
Leslie Hoffman is a fourth-generation New Mexican and community development professional. She is the founding principal of LEH Consulting Group, LLC, an Albuquerque-based firm serving a national clientele of mission-driven organizations in business strategy and management consulting.
Ms. Hoffman began her professional career in journalism, serving as a staff writer for The Albuquerque Tribune and The Associated Press and as a freelance contributor for Reuters, The Dallas Morning News, and The New York Times. Ms. Hoffman's Peace Corps service as a municipal development volunteer in rural El Salvador planted the seeds of a community development career. She went on to work in U.S. microfinance, helping an Albuquerque-based nonprofit small business lender, Accion, expand its New Mexico lending program to serve low- to moderate-income entrepreneurs across three states.
Ms. Hoffman is a two-time University of New Mexico graduate with a dual-major bachelor's degree in journalism and political science and a master's degree in business administration. She has served as a professional faculty member at UNM's Anderson School of Management where taught courses in entrepreneurship and nonprofit management. She currently serves on the Board of Directors for the University of New Mexico Alumni Association and is a past Board member for Albuquerque Public Schools Education Foundation and the Anderson School of Management Alumni Council.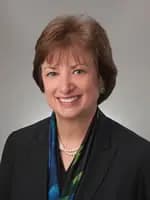 TERESA (TERRI) KLINE
Terri Kline is the retired President and CEO of Health Alliance Plan and Executive Vice President of Henry Ford Health System in Michigan. She has been a successful leader in insurance, managed care, consulting, physician practice management, and outpatient facility management. Ms. Kline is a Limited Partner and Member of the CEO Council at Council Capital.
Ms. Kline has served as Senior Vice President and Chief Health Care Management Officer of Health Care Service Corporation (HCSC), Senior Vice President of HealthSouth, CEO of CHA Health (a University of Kentucky Health System Health Plan), CEO of United Healthcare of Georgia, and as Regional Vice President of Aetna Health Plans. Her experience also includes executive roles with OnCare, PARTNERS National Health Plans, and the Voluntary Hospitals of America.
Ms. Kline serves on the Boards of Directors of Intersect ENT, a medical technology and specialty pharma company dedicated to advancing the treatment of ear, nose and throat conditions, Amedisys, a home health and hospice company dedicated to aging in place, SaVida Health, a medication assisted therapy company treating opioid use disorder, and LaunchPoint Ventures, a payment integrity company. Previously, she served as the Chair of two health care technology companies, Medecision and Availity.
She received a bachelor's degree in Biology from Kalamazoo College and a Master's of Public Health degree from the University of Michigan.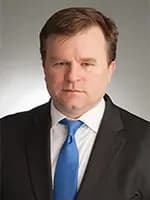 AARON MARTIN
Aaron Martin is Executive Vice President, Chief Digital Officer, Providence St. Josephs Health (PSJH), and Managing General Partner, Providence Ventures (PV).
Providence St. Joseph Health is a not-for-profit health system that combines Providence Health & Services and St. Joseph Health. Both organizations have served the Western U.S. for more than a century and together have 111,000 caregivers (employees) who serve 50 hospitals, 829 clinics, and hundreds of programs and services.
Mr. Martin is responsible for driving innovative new programs across PSJH that improve convenience, lower cost and improve quality. He is also responsible for early stage/venture technology and medical device investments for Providence Venture's $150M fund. Mr. Martin serves as an observer/board member on the boards of PV portfolio companies AVIA, Kyruus, and Sqord.
Prior to PSJH, Aaron worked for Amazon, McKinsey & Company, and was an executive/founder of two early stage technology companies funded by New Enterprise Associates and Mayfield.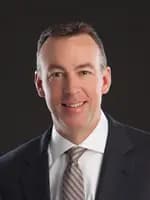 DALE MAXWELL
Dale Maxwell serves as President and CEO of Presbyterian Healthcare Services, a private, not-for-profit healthcare system in New Mexico, and the state's largest provider of healthcare.
Mr. Maxwell has been with the organization since 2000. During his tenure at Presbyterian, Mr. Maxwell has served in a variety of senior leadership positions throughout Presbyterian's integrated healthcare system. As Executive Vice President and Chief Administrative Officer, Mr. Maxwell oversaw all financial aspects of the organization as well as Information Technology, data and analytics and market development and expansion.
In his previous role as Senior Vice President and Chief Financial Officer, Mr. Maxwell led a successful strategy to issue $375 million in taxable and tax-exempt debt. He also successfully implemented an investment strategy to minimize the risk of the organization's defined benefit pension plan and oversaw the building of a new administrative office complex.
Previously, Mr. Maxwell served as Vice President and Chief Financial Officer of the Presbyterian Delivery System, Vice President and Chief Operating Officer of Presbyterian Medical Group, and Vice President and Chief Financial Officer of Presbyterian Health Plan. Mr. Maxwell serves as a member of the Board of Directors for Albuquerque Ambulance Service.
Mr. Maxwell earned a Master of Healthcare Administration degree from Seton Hall University in Orange, New Jersey, and a Bachelor of Accountancy degree from New Mexico State University in Las Cruces, New Mexico.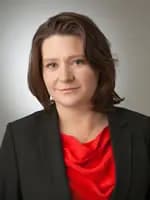 CYNTHIA SCHULTZ
Ms. Schultz joined Bradbury Stamm Construction, Inc. in 2002 and has served as President and CEO since 2011. She was recognized in 2011 by Engineering News Record Southwest as a Top 20 under 40 and by New Mexico Business Weekly in 2012 as a Top 40 under 40.  She is an Accredited Professional in Leadership in Energy and Environmental Design (LEED).
Ms. Schultz is currently affiliated with several community groups, including board roles and membership with: Albuquerque Economic Development Board, Economic Forum, Sandia Foundation Board, National Association of Industrial and Office Properties (NAIOP) Board, Contractors' RoundTable, Construction Advisory Council for UNM Department of Civil Engineering, Dean's Council for UNM Architectural School, United Way Tocqueville Society and New Mexico Community Foundation Future Fund.
Ms. Schultz received her master's degree in Construction Management from Arizona State University and a bachelor's degree in Economics from the University of Chicago. She is a graduate of Leadership Albuquerque and the Leadership New Mexico Core Program.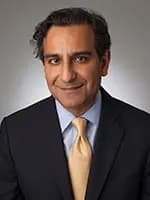 RISHI SIKKA, MD
Dr. Rishi Sikka was appointed to the Presbyterian Healthcare Services Board of Directors in April, 2016. As President of System Enterprises for Sutter Health, Dr. Sikka has executive oversight of system-wide services including Shared Services, Pharmacy, Ambulatory Surgery Centers, Sutter Care at Home, Care Coordination and Sutter's Shared Lab.
He held clinical and management positions in emergency medicine at Advocate Christ Medical Center in Oak Lawn, Illinois, and Boston University Medical Center, as well as faculty positions at the University of Illinois—Chicago School of Medicine and Boston University School of Medicine. He co-authored the book, "Leading Healthcare Transformation: A Primer for Clinical Leaders," and has also written for the Wall Street Journal and Harvard Business Review.
Dr. Sikka received his medical degree from Mayo Medical School in Rochester, MN. He received his bachelor's of science in Economics from the Wharton School at the University of Pennsylvania. Dr. Sikka is the recipient of the 2014 Top 100 under 50 Diverse Leaders, the 2013 Chicago Health Executives Community Leadership Award and was recognized in 2011 Crain's Chicago Business as a Top 40 under 40.