Endocrinology
Endocrinology is a medical specialty that focuses on the diagnosis and treatment of disorders affecting the endocrine system. Some of the diagnoses our specialists treat include hormone imbalances, thyroid and pituitary diseases, metabolic disorders, diabetes, cholesterol problems and growth disorders.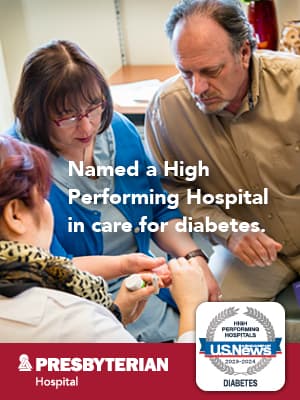 Services / Conditions Treated
A few of the common conditions treated include:
Type 1 and type 2 diabetes

Addison's disease

Cushing's syndrome

Graves' disease

Pheochromocytoma

Cholesterol problems such as hyperlipidemia

Osteoporosis

Osteopenia

Acromegaly (or overproduction of growth hormones)

Hypothyroidism

Hyperthyroidism

Hashimoto's thyroiditis

Prolactinoma

Thyroid cancer

Endocrine tumors
Treatments / Tests Performed
A few of the treatments or tests we provide include:
Fine needle aspiration (FNA)

Hormone therapy

Genetic testing

Male testosterone replacement therapy
Our Providers
Our endocrinologists can help identify and treat different types of endocrine-related problems. They treat many different types of diseases, including thyroid problems, diabetes and growth-related issues. Since many endocrine disorders can affect multiple parts of your body, our providers work together as a team to provide care for your healthcare needs.
PMG Specialists
CLINICS & FACILITIES
In-person office appointments are available at the locations listed below. Telemedicine appointments are also available for patients in limited regional areas. Please ask your provider if you would like to make a telemedicine appointment if this is service is available in your location.
Endocrinology in Rio Rancho on High Resort Blvd Endocrinology in Albuquerque at Kaseman Hospital Endocrinology in Santa Fe on St. Michael's Dr Endocrinology at Presbyterian Espanola Hospital
Related Services / Programs