Pulmonology
Pulmonology is a medical specialty that focuses on the diagnosis and treatment of acute and chronic diseases affecting the lungs and respiratory tract. Pulmonologists provide diagnostic testing and treatment plans for lung-related problems. They can work closely with your other healthcare providers as needed to help provide care for difficulty breathing due to a variety of conditions.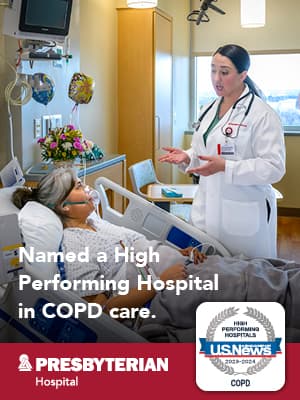 Services / Conditions Treated
A few of the common conditions treated include:
Asthma

Chronic obstructive lung disease (COPD)

Emphysema

Lung cancer

Interstitial lung disease

Tuberculosis (TB)

Pulmonary hypertension

Cystic fibrosis

Severe allergies causing shortness of breath or difficulty breathing

Chronic cough

Pneumonia

Lung abscesses

Work-related lung disease
Treatments / Tests Performed
A few of the treatments or tests we provide include:
Spirometry (a test to see how well your lungs work and how much air you can inhale and exhale)

Bronchoscopy

Pulmonary function testing

Arterial blood gas testing

Lung biopsies

Tracheostomy care
Our Providers
Our pulmonologists can help identify and treat different types of lung-related problems. They treat many different types of respiratory diseases, including COPD, emphysema, and asthma. Since many respiratory disorders can be related to other diseases, such as heart disease or autoimmune diseases, our providers work together as a team to provide a wide variety of treatments for your healthcare needs.
PMG Specialists
CLINICS & FACILITIES
Pulmonology in Albuquerque on Harper Dr Pulmonology Lab in Albuquerque on Harper Dr Pulmonology in Clovis at Plains Regional Medical Center Pulmonology at Presbyterian Espanola Hospital Pulmonology at Santa Fe Medical Center
Related Services / Programs
Surgery Heart and Vascular Care Ear, Nose and Throat Pediatric Pulmonology Sleep Medicine