PHS Chaplaincy Services for Patients
Patients, families, staff, and community of Presbyterian Hospital, Presbyterian Kaseman Hospital, and Presbyterian Rust Medical Center are served by Presbyterian Health Services' Chaplaincy Services Department provision of spirituality and emotional support services and resources.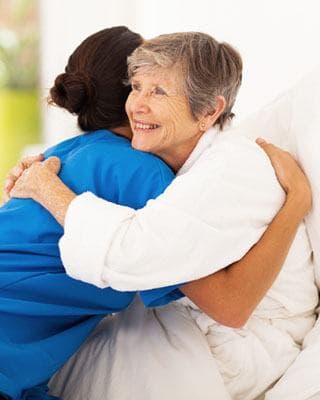 Services for Patients and Families
Bedside visitation and support if you are in pain, anxious, experiencing the grief process, have questions, or need to relax

Assistance with understanding Advance Directives, organ donation, and medical ethics

Information about hospital and community services, such as food, lodging, funeral, and other resources

Prayer, religious ceremonies and sacraments, or assistance locating someone from your faith background
Requesting Chaplaincy Services
To request chaplaincy services for a patient, a family member, or a staff member, dial the hospital operator from the patient's room and ask them to page the on-call chaplain.
Please give the Operator the patient's room number so that the chaplain is able to find you.
This service is available 24 hours a day, 7 days a week at Presbyterian Hospital and Presbyterian Kaseman Hospitals.
Chapel
Patients, families and visitors may visit the chapel, located conveniently to the left of the main entrance of Presbyterian Hospital.